Cheer for the Bears and Bulls in Chicago and tick off the city's post-impressionist art, head to Maine for candy-striped lighthouses and lobster shacks, sample a Philadelphia hoagie piled high with deli meats, and be dazzled by the bright lights of Broadway…
Moving to America is a bit of a bucket list item. The benefits are obvious, but the drawbacks and scale of such a move can make it seem impossible. We've put together a relocator's guide to show you how you can move to America and what steps you need to take to make it a reality.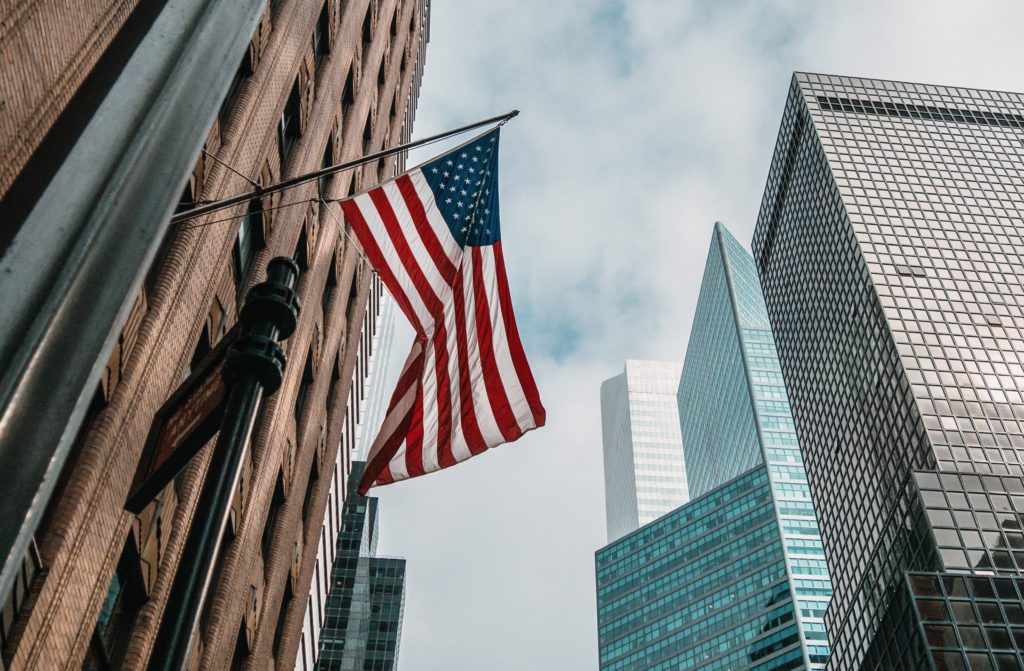 How Can I Move To America?
Do Your Research
The internet is your best friend here. You'll want to do some extensive research starting with what you plan to do in America for work. Take a look at job boards and sites and send out some resumes.
Similarly, familiarise yourself with the rental or property market. You'll want to find out what the average price of accommodation is so that you can budget effectively.
Finally, research America's entry requirements, including how to procure a visa and what type of health insurance you'll need.
This step can seem daunting! Don't be put off. Start your research early and make a spreadsheet of tasks. Tick them off one by one starting with the most time-sensitive. If you tackle this all at once it'll feel too challenging and expensive. Chip away at your spreadsheet over time, instead.
Visit For Yourself
It's easy to convince yourself that this is a bit of an extravagance and an area where you can easily save some money. But visiting in person is invaluable. It'll help to ease some of the culture shocks when you arrive and take away some of your nerves.
Beyond that, it's a really good time to set up any job interviews you may have and scope out some areas you might want to live in.
Make Sure You Can Settle
When considering moving to America you won't be able to say with 100% certainty whether you'll prefer living there. However, you can take steps to make sure you'll be able to settle.
For instance, making sure that you have secured a job that feels like a good fit. Another way to help you settle is to choose a living situation that you have tried before and enjoy. So, if you live near a park at home, close to a coffee shop, or your job, and those things make your living situation ideal – try and replicate part of that.
This is also a good point to seek out some like-minded groups. Check online for reading groups, sports clubs, art organisations, anything that aligns with your interests and will help you settle on arrival.
What To Do With Your Belongings?
Luggage shipping is a big obstacle for anyone asking themselves, "what do I need to move to America?" But it doesn't have to be. Typically the idea of relocating conjures up images of broken family heirlooms, lost sports equipment, endless baggage reclaim queues and lots of additional costs.
Book your shipping To USA From UK with Sherpr's luggage delivery service and all you need to do is pack and fill in the customs paperwork – we'll pick up your items and deliver them seamlessly to your end destinations ready for your arrival. And if you decide to come back, shipping from US to UK is just as easy!
What Do I Need To Move To America
Visa
Start here and everything else should feel easy in comparison! Visas are often the scariest administrative bit of moving abroad. A visa is the answer for anyone wondering, how can I move to America.
There are two types of visas, the first Non-Immigrant Visa allows you to visit the US for a specific reason. That could be medical, business-related, education, for work etc. There will need to be a clear departure date in mind as this is a temporary document.
The second type of visa is an immigrant visa. These are harder to get because they enable the holder to live permanently in the US. You've got to get this before you go to the country and will usually be sponsored by a family member to get one. Allow plenty of time for both of these options!
Accommodation
Whether you plan on living in a Downtown Nashville apartment or in a student share in Brooklyn, you'll need to secure accommodation prior to moving to America. If not make sure you've budgeted for a hotel or some other temporary accommodation whilst you start the property search.
This is a more stressful way to go about things but does buy you more time and allow you to do viewings in person.
American Bank Account
This is essential so that your new job can pay you! Less excitingly, so that you can pay bills too. You'll probably need to do this step after finding accommodation and securing your visas because these documents will be needed to set up a checking account. Be savvy when it comes to transferring your money over to this new bank account – shop around for the strongest exchange rates.
Social Security Number
You can do this when you're applying for a visa, or once you've moved. Again, you'll need proof that you're allowed to work in the US. A social security number is a way for the government to keep a track of the money you earn and assess whether you can benefit from retirement funds.
Insurance
This is a big one! Healthcare in the US is private. So anyone moving to America will need to make sure they are covered, that way if you fall ill or have an injury you won't pay the full cost. This isn't a good area to skimp on. Go for the bigger packages that cover all kinds of medical tests.
Moving To America: Things To Watch Out For
Take a look at this overview list of things to watch out for before and during your move to the US.
Local rules and laws – these can differ by state.
Employers often contribute towards health insurance, ask yours if they do
Be prepared to pay one month's rent and a damage deposit upfront for accommodation
Swerve high shipping costs. Sherpr offers hassle-free international shipping.
Cultural differences – get clued up about key points of difference before you travel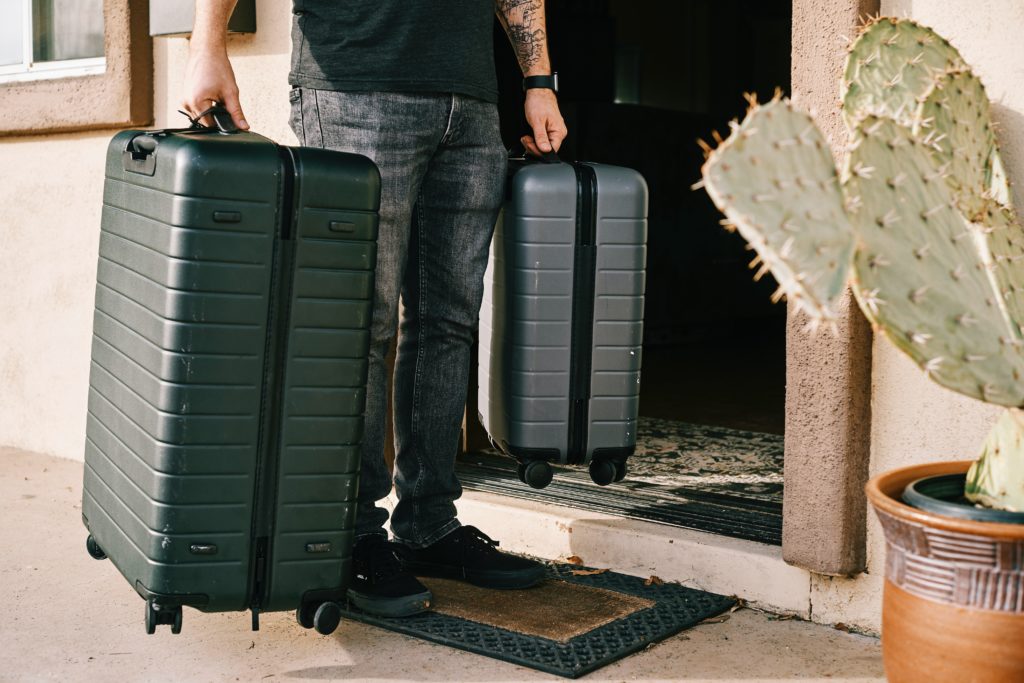 Baggage Shipping To America
Fast, door-to-door shipping… so that you can focus on where to eat at the airport! All you need to do is fill out a short description of the items you're taking to the US and your reason for moving. Then you'll need to pack your items in walled boxes and sturdy suitcases.
We'll do the rest. Compared to airlines, we let you send more items at a weight of up to 30kg with no additional fees.
Don't mess around with airport queues and excess baggage fees. Send luggage and personal items with us and we'll have them waiting at your hotel, ready for your arrival. So you can head straight out to that Broadway play or lace up your hiking boots and take on Yosemite.