Rated excellent for shipping from UK to US
Want hassle-free travel? Leave UK to US shipping to us!

Luggage shipping to America
Let Sherpr send your luggage and boxes door-to-door to the USA from the UK hassle-free. Whether you're planning a vacation or relocating, we've got you covered with easy luggage shipping to USA from UK. Send luggage abroad with Sherpr and say goodbye to the nightmare of lugging your bags around and hello to stress-free travel.  When you leave and when you land! Avoid strict airline restrictions and excessive baggage fees by letting Sherpr handle UK to US shipping for you. And take more of your personal belongings with you. We offer a competitively priced flat rate up to 30kg of luggage and the cheapest shipping UK to USA!
Parcel & box shipping to US
Enjoy seamless and reliable box shipping from UK to US with Sherpr's trusted platform. Whether you're sending parcels, gifts, or personal belongings, we've got you covered. Our efficient UK to US shipping solutions ensure your packages reach their destination safely and on time. With competitive rates and easy booking, we make international shipping from UK to US hassle-free. Our network of carriers and UK to US shipping partners ensures a smooth transit process, and our tracking tools keep you informed every step of the way. Trust Sherpr for your parcel and box shipping needs, and experience the convenience and peace of mind that come with our dedicated service.

Student shipping UK to USA
Studying in America offers a world of opportunities but making the move can be a daunting journey. Sherpr helps to take the pressure off with our service shipping UK to USA to send your luggage and belongings door-to-door from here to your new home in the States. Our student shipping service is tailored to meet your specific needs, providing a cost-effective and reliable UK to US shipping solution. We understand the importance of a smooth transition, and our dedicated customer service team helps to ensure that your items arrive safely and on time. With competitive rates, easy booking, and excellent customer support, we take the stress out of UK to US shipping to America from UK.

Relocation shipping to USA from UK
Moving to the States? Our comprehensive international removal and UK to US shipping service is designed to simplify your move. We understand the challenges of relocating abroad and we're here to provide a seamless solution. We're experts in shipping from UK to US and our dedicated team ensures your belongings arrive safely and on time, giving you peace of mind during this significant transition. With affordable rates, user-friendly booking options, and hands-on customer support, we take the stress out of moving house. Sherpr ensures that when we're shipping to America from UK for you, your items are handled with the care they deserve. Make your relocation a smooth experience with our trusted service.
Just 4 simple steps to ship to US
Book

Get an instant quote then book cheap shipping to USA from UK and fill in the relevant customs forms through your Sherpr account with our easy-to-use site.

Pack

Securely pack your items in a suitable box or suitcase and attach the label that you can choose to print yourself or receive through the post from us.

Track

Now it's time to relax! Our courier partners will collect your items from your home address. Keep tabs on your items with our handy tracking service.

Delivered

You focus on your journey, we'll get your items to your end destination ready for your arrival. No airport queues, delays, or unexpected fees.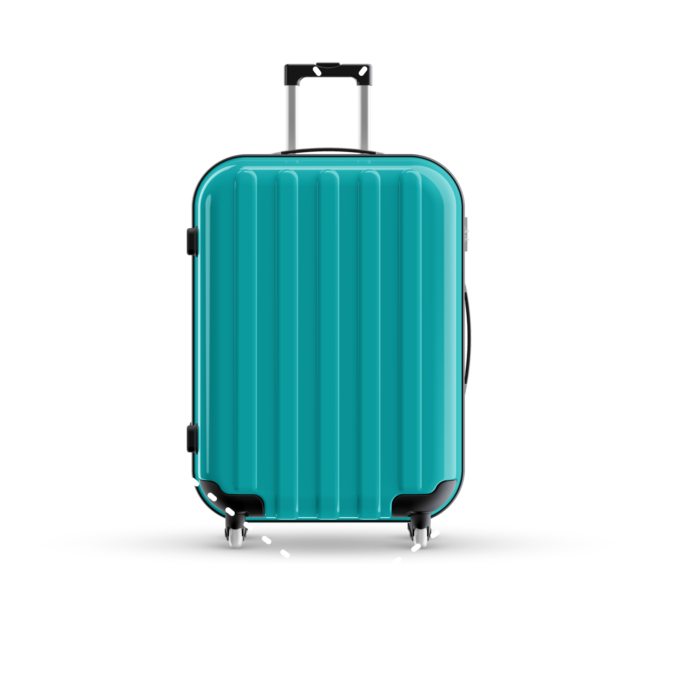 "We moved over 10+ boxes seamlessly from London to New York with Sherpr. The staff were super helpful throughout the whole process and we cannot thank them enough for the patience they gave us before and after we had relocated."

Adrian, London
Why Sherpr for shipping from UK to US?
Economical

Budget-friendly shipping from UK to US: Choose Sherpr for cheap shipping to USA from UK, ensuring affordability without compromising quality.


Convenient

Shipping to US hassle-free: Sherpr simplifies shipping from UK to US, offering a hassle-free experience with an easy-to-use platform and user-friendly services.

Customer Support

Help when you need it: Count on Sherpr's dedicated support team to assist you every step of the way, ensuring a seamless experience shipping to America from UK.

Fast Delivery

Express shipping to USA from UK: Experience swift delivery with Sherpr's express UK to USA shipping service, ensuring your items reach their destination quickly and securely.

 

Safety

Track your shipment: Stay informed of where your belonging are with advanced tracking tools. Ensure the safety of your shipping to America from UK by tracking it in real-time every step of the way. 

Peace of mind

Stress-free travel: With the peace of mind of knowing that Sherpr is handling your belongings and safely shipping from UK to US, you can relax and enjoy the journey.

Information about UK to USA shipping
In the same way that you need to apply for a visa to enter the States, when it comes to UK to US shipping of your luggage, international regulations and logistics need to be considered, so it's important to be informed before you start the process. 
Know the rules

UK to US shipping restrictions

Some items may be subject to import restrictions, taxes, or duties so check the U.S. Customs and Border Protection website for what's allowed when shipping to America from UK.

Packaging your items

Properly package your items to prevent damage during transit. Use sturdy boxes, padding, and secure wrapping to protect fragile or valuable items.

Paperwork to ship to USA

UK to USA shipping includes filling in various customs documents. With Sherpr, our easy-to-use system will guide you through completing this online.

Insurance for valuable items

Protect your shipment against potential loss and damages during transit with insurance. Sherpr's UK to USA shipping service includes insurance cover of £100 and you can add more up to £3000.

Cheapest shipping from UK to USA

Save on excess baggage fees with Sherpr and enjoy affordable shipping to USA from UK without compromising on quality, reliability or timely delivery.

Get a Quote
3 reasons for shipping to America from UK
1. Hassle-free travel
Whether you're heading to America on business, for adventure or for personal reasons, shipping from UK to US is a task made easy with Sherpr. With so many outdoor activities to get involved in out there, extra baggage often becomes a necessity. And if you're into climbing, hiking, skiing, or surfing, when it comes to luggage shipping UK to USA, you can face a lot of problems. These bulky equipment items can be hard to transport when you're flying commercially. With Sherpr, our UK to USA shipping service streamlines the process, saving you from a world of hassle.
2. Easy and cheap
Whether you're looking for adventure, a city getaway or a relaxing holiday, Sherpr makes transporting your luggage easy. No more excess baggage fees and losing your belongings in transit – our comprehensive UK to USA shipping service offers convenient door-to-door pick-up and drop-off, making travel significantly more convenient and stress-free, and the cheapest shipping UK to USA. You can ship your luggage for both the outbound and return legs or just the return journey, perfect for those who love shopping for souvenirs!
3. Flexible and versatile
We're also here to help if you're planning a relocation and need help with removals and home shipping from UK to US. Our service includes helping students transport their belongings to and from college in the States when they come back for visits, especially at the end of the semester. Clearing out their dorm rooms and returning to the UK for good can be hard enough already, and our UK to USA shipping service helps to ease the journey home.
And beyond luggage shipping to America from UK, Sherpr enables you to send parcels to the USA too. Whether you want to send gifts to family, a package to a friend or something else, shipping UK to USA has never been easier with Sherpr. And, not only are we the experts at shipping from UK to US, we also ship to and from over 200 other destinations across the world.
UK to USA shipping restrictions
When shipping from UK to US, to ensure a seamless experience it's important to be aware of what you can and can't include. While most items sail through, there are some items that you can't include when shipping to the US from UK, or anywhere else internationally. Obviously, this includes illegal drugs, counterfeit goods, and pirated materials, as well as firearms and ammunition shipments that come with stringent regulations. Flammable materials are a no-go, and shipping live animals, biological specimens, or cultural artefacts require special permits. Money, batteries, perfume, tobacco and perishable foods are also restricted by customs and quarantine rules. Make sure that you check the full list of prohibited items before shipping to America from UK.
Most popular USA destinations

New York City
The city that never sleeps, boasts a plethora of year-round activities and attractions. From its bustling streets adorned with yellow taxis and towering skyscrapers to the tranquillity of Central Park nestled in the heart of Manhattan and the iconic Statue of Liberty, life in this city never gets boring. With so much to plan and do, you can leave the shipping to us.
When to visit: Springtime in New York City, roughly from March to May, is when you'll find fewer tourists and delightful weather, making it a fantastic time to explore. On the flip side, if you're all about the city's festive vibes, head over during the winter months, from November to December. You'll catch the Thanksgiving buzz, the enchantment of Christmas, and the exuberance of New Year's celebrations, making for an unforgettable, festive experience.
How to get around: Navigating New York City is relatively straightforward, and the best way to get around is by using the subway as it's the quickest way to travel the city. If you prefer fewer crowds, then walking around the city is a great option or hopping in one of New York's iconic yellow taxis.

Neighbourhoods to know: In New York, diverse neighbourhoods like SoHo, Williamsburg, and Harlem offer unique vibes. SoHo is artsy, Williamsburg is hipster, and Harlem resonates with history and culture, showcasing the city's rich diversity.
Things to do: New York offers endless activities. Explore iconic landmarks like Times Square and Central Park, indulge in world-class dining, visit museums like the Met, catch Broadway shows, and enjoy scenic boat rides along the Hudson River.

California
The Golden State of California offers a wealth of year-round experiences and sights. From its picturesque coastal drives and the allure of Hollywood to the serenity of its national parks like Yosemite and the iconic Golden Gate Bridge in San Francisco, the diversity of this state ensures an adventure-filled life. 
When to visit: The best time to visit California varies by region and interests. For coastal areas like Los Angeles and San Francisco, March to May and September to November offer pleasant weather with fewer crowds. Meanwhile, summer is perfect for beach destinations. Whatever the season, ship to the USA with Sherpr.
How to get around: The best ways to get around California vary. In cities, use public transit, rideshares, or rental cars. For long scenic drives or exploring national parks, renting a car is ideal. Coastal cities often have bike-friendly infrastructure, while some regions offer efficient rail services.
Neighbourhoods to know: There are so many diverse neighbourhoods to discover in California. In San Francisco, explore the artsy Mission District and upscale Pacific Heights. Los Angeles offers trendy Venice Beach and historic Pasadena. San Diego's Gaslamp Quarter and laid-back Ocean Beach are must-visit areas.
Things to do: California offers a myriad of activities. Explore Disneyland in Anaheim, hike in Yosemite National Park, surf in Santa Cruz, visit Hollywood in Los Angeles, and taste wine in Napa Valley. The options are endless.

Florida
The Sunshine State of Florida offers an abundance of year-round attractions and landscapes. From its pristine white-sand beaches along the Gulf Coast and the magic of Disney World in Orlando to the natural beauty of the Everglades and the vibrant nightlife of Miami's South Beach, Florida's diversity guarantees a life brimming with adventures.

When to visit: Florida's weather varies, but generally, the best time to visit is from November to April. This period offers pleasant temperatures and avoids the hurricane season, making it ideal for outdoor activities.
How to get around: In Florida, renting a car is common for exploring. Major cities like Miami and Orlando have public transit systems. Ride-sharing services and taxis are widely available. Walking and biking are great options in some areas.
Neighbourhoods to know: Miami's vibrant neighbourhoods include South Beach for nightlife, Wynwood for art, and Coconut Grove for a laid-back vibe. Orlando's attractions are concentrated in the International Drive area. In Tampa, historic Ybor City and upscale Hyde Park are notable.
Things to do: There are so many diverse activities to dive into in Florida and whatever you enjoy doing, you can rely on Sherpr for your luggage shipping from UK to US. From visiting Walt Disney World in Orlando, relaxing on Miami's beaches and exploring the Everglades, to snorkelling in the Florida Keys, enjoying art and culture in Sarasota, and experiencing space exploration at the Kennedy Space Center.

Texas
The Lone Star State of Texas invites visitors to a world of year-round exploration and attractions. From its expansive deserts and the legendary music scene of Austin to the rich history of the Alamo in San Antonio and the sprawling metropolis of Houston, Texas' diversity promises a life teeming with adventure and cultural richness.
When to visit: The best time to visit Texas varies by region. Spring and fall offer mild weather statewide, making it ideal for outdoor activities. Summers are hot but great for water sports while winter in the southern regions remains pleasant.
How to get around: Getting around Texas often requires a car due to its vast size. Major cities have public transit options. Walkable neighbourhoods exist in cities like Austin and San Antonio. Ride-sharing services and taxis are common.
Neighbourhoods to know: In Austin, explore the music scene on Sixth Street and the cultural hub of South Congress. Dallas' Uptown district offers upscale living, while Deep Ellum is known for its arts and music. Houston's Montrose is eclectic, and San Antonio's River Walk is iconic.
Things to do: Texas offers diverse activities. Visit the Alamo in San Antonio, enjoy live music in Austin's legendary venues, and explore Dallas' arts and culture scene. Experience the natural beauty of Big Bend National Park and the Gulf Coast's beaches. Rodeos and Tex-Mex cuisine are must-tries.
Frequently Asked Questions
What is the cheapest way to ship from UK to US?

Sherpr's economy option is one of the cheapest box and luggage shipping options from the UK to the US and takes only 3-4 working days. Or, for a further small fee you can book an express service that takes 2-3 days.

How much does it cost to ship from UK to USA?

Box and luggage shipping from the UK to the USA is £121 for 20kg and £178 for 30kg, taking 3-4 working days. Sherpr's express shipping option takes 2-3 days and is £184 for 20kg and £274 for 30kg.

Why is shipping from UK to US so expensive?

Shipping UK to USA can be expensive due to long distances, customs fees, varied transportation modes, documentation, taxes, labour, fuel, currency exchange, and packaging costs. Sherpr offers low-cost, flat-rate shipping to America with standard and express options.

What do I need to ship to USA from UK?

Whenever you're shipping UK to USA, you'll need to include a commercial invoice and an air waybill with your shipment. Sherpr's easy-to-use system will guide you through completing the documentation you need online.
Other ways of shipping UK to USA
Air Freight Shipping To America

Air freight shipping to USA presents an efficient choice when sending goods to the United States, especially for larger items such as furniture. Generally, air freight ensures swift delivery within one to two days, far quicker than sea freight. However, UK to USA shipping via air freight it comes with a higher cost. The pricing of this type of shipping to America hinges on your shipment's weight and dimensions.

If you choose air freight as your shipping option, your items are likely to land at major airports. John F. Kennedy International Airport or Los Angeles International Airport are popular choices. And for shipping from UK to US via air freight, you'll need a customs agent to help manage customs clearance for you. You'll also need to organise transportation for your items to and from the airport.

Overall, air freight shipping to USA offers speed and convenience, suitable for those seeking swift delivery, albeit at a slightly higher cost. Therefore, it's crucial to consider the associated expenses when considering air freight shipping UK to USA.

 

Sea Freight and Container Shipping to USA

If you don't need your belongings quickly, then sea freight shipping to USA from UK is a good option. Sea freight usually means shipping items in large containers on board a cargo ship. This makes it a robust and cost-effective method for transporting goods across long distances.

Whether you're relocating, shipping commercial cargo or personal belongings, shipping to USA from UK by sea for versatility and reliability. And while sea shipping from UK to US might take longer than air freight, it is often more budget-friendly. Making sea freight and container shipping an ideal choice for those with flexibility in delivery timelines.

One of the advantages, when you're shipping from UK to US by sea, is how much you can ship. From furniture to cars and industrial equipment, sea freight means you can transport large quantities and sizes of cargo. Goods are shipped in and out from major US ports like Los Angeles, New York, and Long Beach. Departing shipments must be assembled at a seaport for export.

Once cleared by customs to depart, it takes 2-3 weeks for a ship to reach its destination port. All cargo must then be assessed by customs agents, and then be transported from a warehouse. All in all, UK to US shipping by sea freight can take 6-7 weeks to reach the destination warehouse in the US. When you're shipping to the US from UK you'll need to use the services of a customs agent and sort out how to get your items to and from the ports, which means that costs have the potential to add up.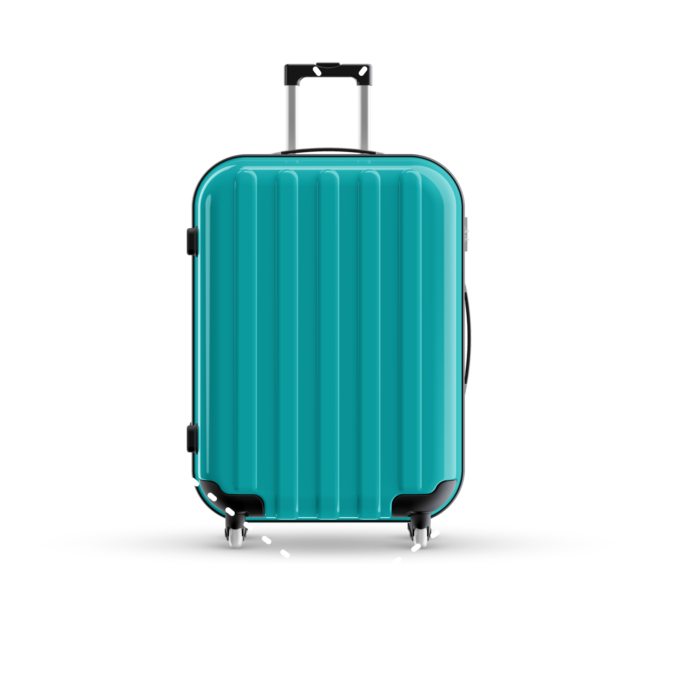 "Sherpr delivered my suitcases to Florida in just 2 days which was a lovely surprise. Picked up at home in Cardiff and was already in Florida when I arrived"

Fran, Birmingham