A flatshare in Mexico City close to taco stalls and leafy city parks? Or maybe you're daydreaming about Tenerife's year-round warmth, where sangria and seafood restaurants line sun-smashed plazas? That's as far as most get, imagining living somewhere elsewhere but not really knowing how to move abroad.
In this step-by-step guide, we'll take you past the wishful thinking stage and help make your plans a reality. If you're asking yourself, "can I move abroad?", keep reading for a deep dive into securing jobs, a checklist for travelling, and all the costs involved.
Why Move Abroad?
Before you get to the 'how to move abroad' stage, you'll want to have a compelling reason for the big move. This can be as simple as a passion for travel and learning about new cultures, or to visit a country more aligned with your views on life.
Lifestyle is a big factor for people moving. Some want to swap big, cosmopolitan cities for beachy outposts, others want to swap modern skyscraper skylines for national parks and culinary capitals. 
Remote working is another reason more people than ever are moving abroad. Traditional 9 to 5's with five days a week in the office are being replaced with more flexible working. With the option to work anywhere with a WiFi connection, why wouldn't you live abroad?
Sticking with jobs, better career opportunities and the chance to earn more money could also factor into your decisions. In contrast, it could be all about family and being close to loved ones and friends.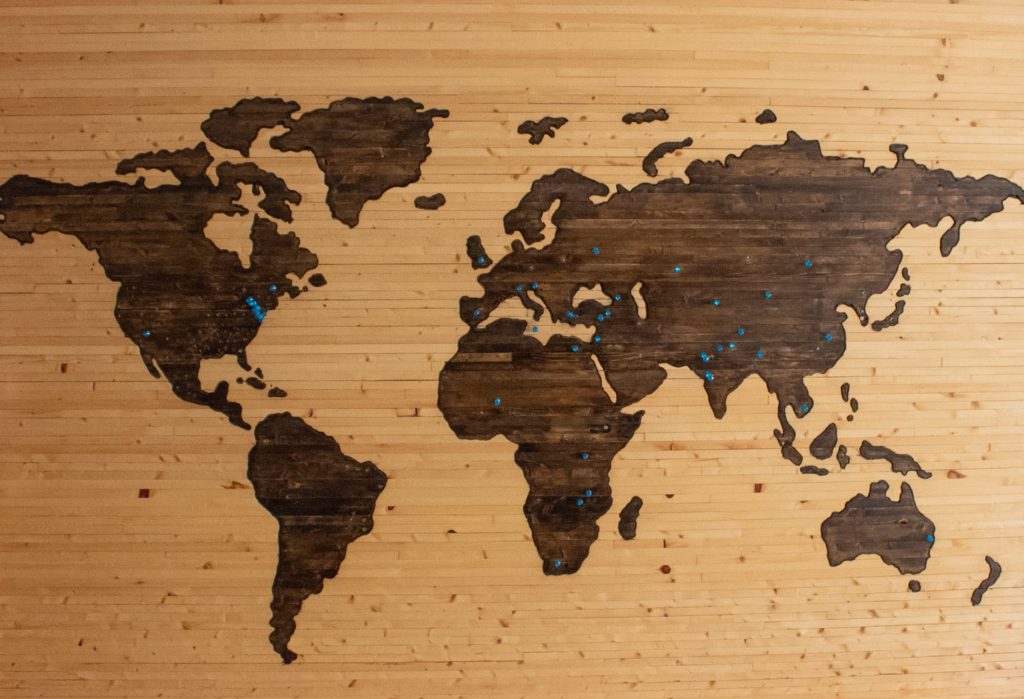 Popular Destinations To Move To
Australia
Topping the list has got to be the Land Down Under where a sunny lifestyle and laid-back surfer culture meet modern cities and sprawling botanical parks. Australia has long been a favourite amongst travellers looking for sunnier climes but without giving up cosmopolitan living. Thriving cafe culture and an appreciation for outdoor pursuits particularly appeal to students looking to relocate.
Favourite destinations include foodie Melbourne, tropical Cairns, and cultural heavyweight, Sydney. Your best bet for moving here is to sort out your visa well ahead of time and secure a job offer before you apply. In particular look for industries where there are skills shortages. 
USA
Whether you're heading to San Francisco's artsy Mission District, the Big Apple for work opportunities, or exploring the Nashville music scene – America has a huge amount to offer. If you're worried about how to live abroad, America is a tried and tested route.
For those relocating to the US from the UK, it's enough of a change without having to go through a complete culture shock. It's vast size can make it difficult for newbies to navigate, but honing in on your reason for moving will help you to pick a location to settle. The USA boasts some of the world's finest education institutions with a select group making it onto the country's Ivy League list. 
Canada
For adventure-seekers and outdoors-lovers, it doesn't get much better than Canada. There are wild, open expanses to ski and hike across, mountains to scale, and the likes of Stanley Park to bike around discovering hidden beaches and micro-forests.
Beyond the harbours you can spot whales splashing in the water and the country's national dish are gravy-smothered chips topped with cheese curds – what's not to like? For those wondering how to move abroad a friendly community is key, and Canada is known for welcoming expats. 
Denmark
The home of Lego, Denmark is a firm fixture on the World Happiness Ranking. Taxes here are high, but the public facilities are excellent and expats can expect generous salaries and employee packages. Copenhagen is the scene-stealing capital and architectural hub with a rainbow waterfront and world-class food.
Trade the city for island hopping the Danish archipelago, taking in craggy fishing villages and plenty of cycling trails. For those who are looking for a country more aligned with their views on sustainability, with an appreciation for beautiful design and nature, Denmark ticks all the boxes.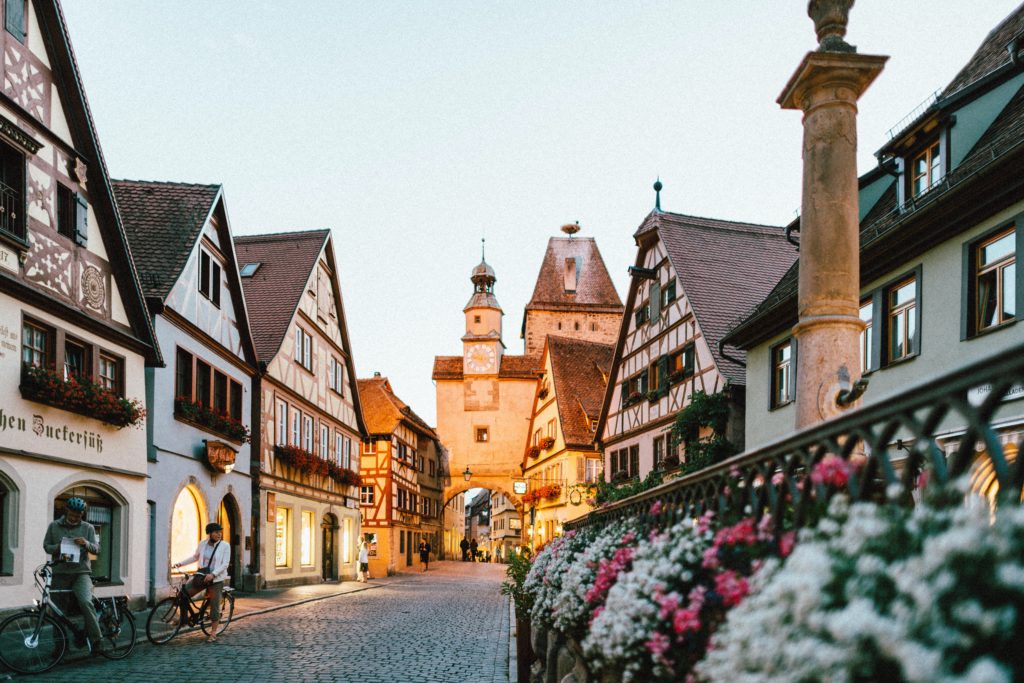 Germany
Low unemployment rates and no fees for students make Germany a popular choice for expats. Wondering how to live abroad and afford it? Germany might have a high cost of living but its impressive work packages and perks, like universal healthcare, go some way to combating that.
On your days off, there are historic Bavarian towns to explore, the striking Black Forest, and craft-brewery tours in Berlin. A bustling student population has meant plenty of galleries and bars popping up, making it one of Europe's cultural hubs. 
Japan
Japan is a tale of two halves, the island nation has hi-rise skyscrapers in the cities, artful plates of Michelin-starred food, and high-powered executive jobs. But in the countryside, trails are flanked by cherry blossom trees with the backdrop of a snow-streaked Mount Fuji.
For bilingual expats, Japan is a great choice, there are job opportunities in the likes of Tokyo, Yokohama, and Osaka as well as English-teaching openings. A world-leading food scene is another reason to relocate, from 5* glass-fronted sashimi restaurants to street food hawkers selling humble bowls of miso soup.
The architecture here is striking too. Modern buildings sit side-by-side with Edo-period architecture and Buddhist temples. 
New Zealand
For those in engineering, finance, education, and trade – make for Auckland and Wellington. Both cities are big employers in these industries. Part of New Zealand's appeal is the work/life balance it offers expats.
Once the working day ends there are beaches to sunbathe on and mountains to hike. A rich Māori culture of traditional craft and artworks await expats, as well as fjords and picture-perfect market towns. 
Norway
It's Norway's flickering green skies, the promise of The Northern Lights, that draws the crowds. But with high wages, short working weeks, and great infrastructure – it has plenty of reasons to stay.
Wondering how to move abroad here? For students the education system is a good way in, education is free for all and lots of the courses are taught in English. And for those in the marine and energy sectors, there are particularly sought-after professionals.
Don't fall into either of these categories? It's worth moving to Norway for its icy glaciers, otherworldly archipelagoes, and Scandi cities with their Viking museums and Nordic coffee shops. 
Relocating Overseas: What Is It like?
The main thing you will have heard about moving abroad is how stressful it is. Which is true, to an extent. Uphauling your life, job, and home and moving to another place is a huge change. It's one that comes with a lot of paperwork and stress. There are the visas to sort out, new jobs to secure, as well as the emotional weight of leaving friends and family.
But it's important to remember that there's more to moving abroad than the stress. It can be incredibly liberating and expand your options giving you a greater sense of freedom. It's also a chance to feel more independent and ambitious.
When you're considering 'what it's like' moving abroad, also factor in a culture shift. There'll be a period of adjustment as you get used to the quirk and customs of the country you are moving to. 
The Costs Of Moving Abroad
When considering how to move abroad, the cost is the biggest roadblock. Whilst it's certainly true that relocating can be costly, there are ways to cut down on how much you spend.
For instance, set yourself flight alerts so that you can see when flight prices for your chosen country dip to their lowest. This is a simple but useful hack for saving, potentially, hundreds of pounds. In general sort out your most costly items ahead of time.
Where you'll live falls into this category. You'll want to do some extensive searching on property sites. This will give you a sense of the average price of flat, houses, or shares. Once you know this you can budget to set aside enough upfront for a deposit and a couple of months rent, perhaps even three to give you a buffer.
Finally, there's the shipping. Often an afterthought that becomes an expensive and lengthy process of broken or lost goods sent to wrong addresses. Make it simple and book a shipping service with Sherpr. Simply pack your items, we'll then collect and deliver them at a pre-agreed time. So you can avoid mishandled good and long reclaim queues.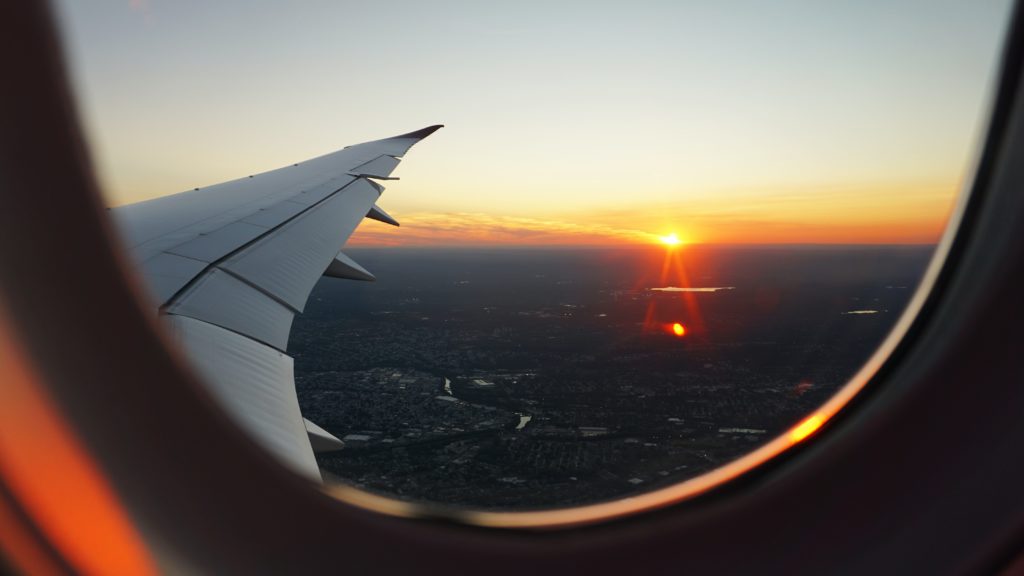 How To Move Abroad: A Useful Checklist For Potential Expats
In this section, we'll give you an overview of the high-level things to have on your checklist. These are the non-negotiables that you'll need to research before moving abroad.
Entry Requirements
The beginning of your search starts here, at its most basic this means finding out what a country needs from you in order to enter. For most this includes a visa. Allow ample time, the application process can be lengthy. Seek out the local consulate of the country you are planning to move to – they will be a great source of this kind of information.
Work
In order to get a visa and enter a country, you might have to prove you have secured work. This could come in the form of a letter or contract from an employer. In most cases, an interview or verbal promise of work might not be enough. It's important to supply this information as it demonstrates how you plan to support yourself.
Language
Do your research ahead of time and find out what language is spoken in your country of choice and how widely. Will you be able to get by learning a few phrasebook terms? Or will you need to be fluent in order to secure a job and socialise?
A Place to Live
This is another one to do well ahead of time. Scour the accommodation boards and get a feel for the costs of accommodation. There will be options to share, rent, buy, or live in a flat or house. Make sure you always attend viewings in person.
If you can't, insist on a virtual viewing or somebody to go in your place. Don't transfer any money to estate agents in your new country until you have seen your accommodation and are sure they come from a reputable company. 
Healthcare
Another crucial one that feels like a headache before you travel, but will be well worth having sorted. Find out if the country you are travelling to has free healthcare, and if not, what you need to do to be eligible.
Financials
Make sure you have access to your bank account and the relevant bank cards you'll need to access your money abroad. Also, do some research into tax. It's worth noting that UK residents who come back to the UK after living abroad will pay tax on income and any foreign income that remains outside the UK. If you are unsure of where or what tax to pay, it's worth paying an accountant for some advice and help to manage your finances.
Shipping Your Personal Belongings
Don't fall at the last hurdle! Do this bit right, and you'll have all your possessions waiting at your destinations ready for you to start your new life. Do it wrong and you'll get hefty excess fees and potentially lost pieces of luggage.
Sherpr has a fast, no-hassle, door-to-door shipping service. That means that you can travel hands-free and avoid stress at the airport. Choose from over 200+ countries to deliver your things to, unlike airlines, Sherpr provides you with a flat rate and no additional charges. 
Another perk? Sherpr will sort you out with all the necessary paperwork you need to get your things through customs smoothly. It's a no-brainer!