Jet2 luggage allowance and fees
Flying soon and wondering about Jet2 baggage sizes? Here is some useful information about Jet2 baggage allowances and costs.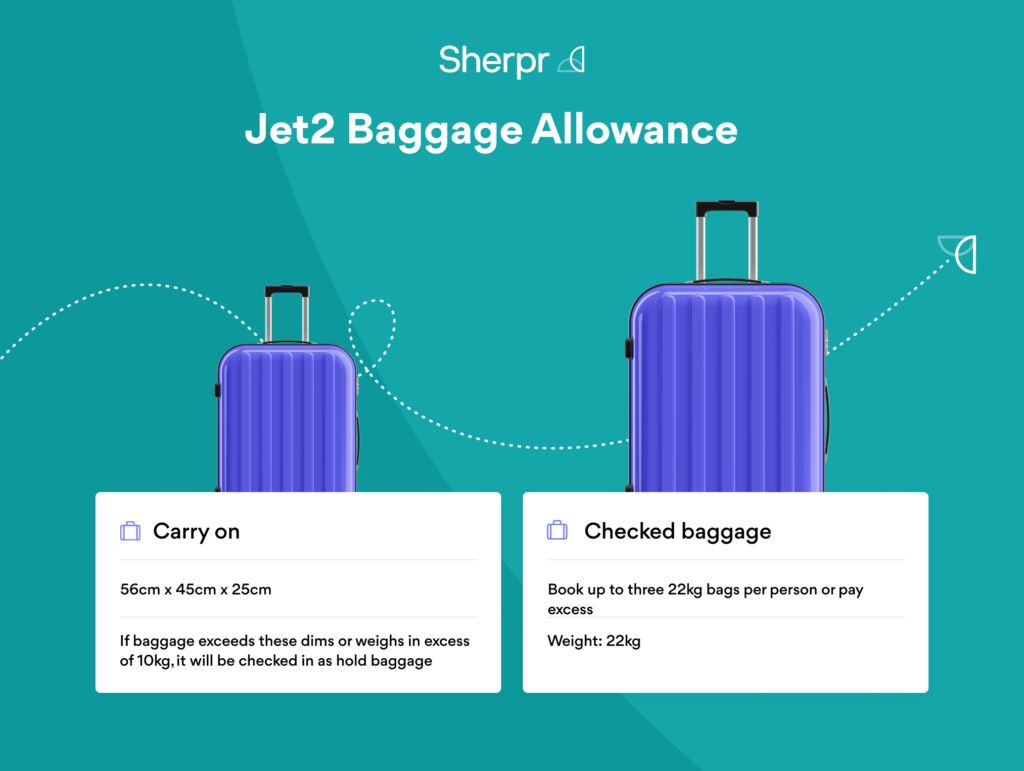 Jet2 baggage allowance 2021
| Class | Dimensions | Weight | Cost | Other information |
| --- | --- | --- | --- | --- |
| Cabin Baggage Allowance | 56cm x 45cm x 25cm | 10kg | N/A | If your baggage exceeds these dimensions or weighs in excess of 10kg, it will be checked in as hold baggage |
| Checked Baggage Allowance | NA | 22kg | £8 – £45 | Book up to three 22kg bags per person or pay excess |
| Checked Baggage Allowance | NA | 32kg | £12 per kg over 22kg | £12 per kg for baggage that exceeds your total weight allowance. |

Jet2 Cabin Bag Size
Passengers are allowed one free piece of hand luggage to carry on board. Jet2 cabin bags should not be larger than 56cm x 45cm x 25cm (including wheels and handles) nor weigh more than 10kg.
In addition, you are allowed to carry onboard one small personal item, such as a laptop bag or handbag.
Jet2 Checked Baggage Size
Passengers can book up to 3 checked bags per flight. The price depends on your trip itinerary and the point in your booking that you add luggage (be that online, through a travel agent, or at the airport).
If you add a piece of luggage at the airport, designated Jet2 baggage fee will be £45 per item for a single journey.
The weight limit is 22kg per item. If your bag weighs more than this, you will be charged £12 per additional kilogram up to a maximum of 32kg.
Jet2 Excess Baggage
Jet2 will not accept baggage that weighs more than 32kg. If your bag is between 22kg – 32kg, you will be charged an excess baggage fee of £12 per kilogram.
Contact Jet2
To speak to Jet2 customer service, call 0333 300 0042 if calling from the UK. For international numbers, see this page.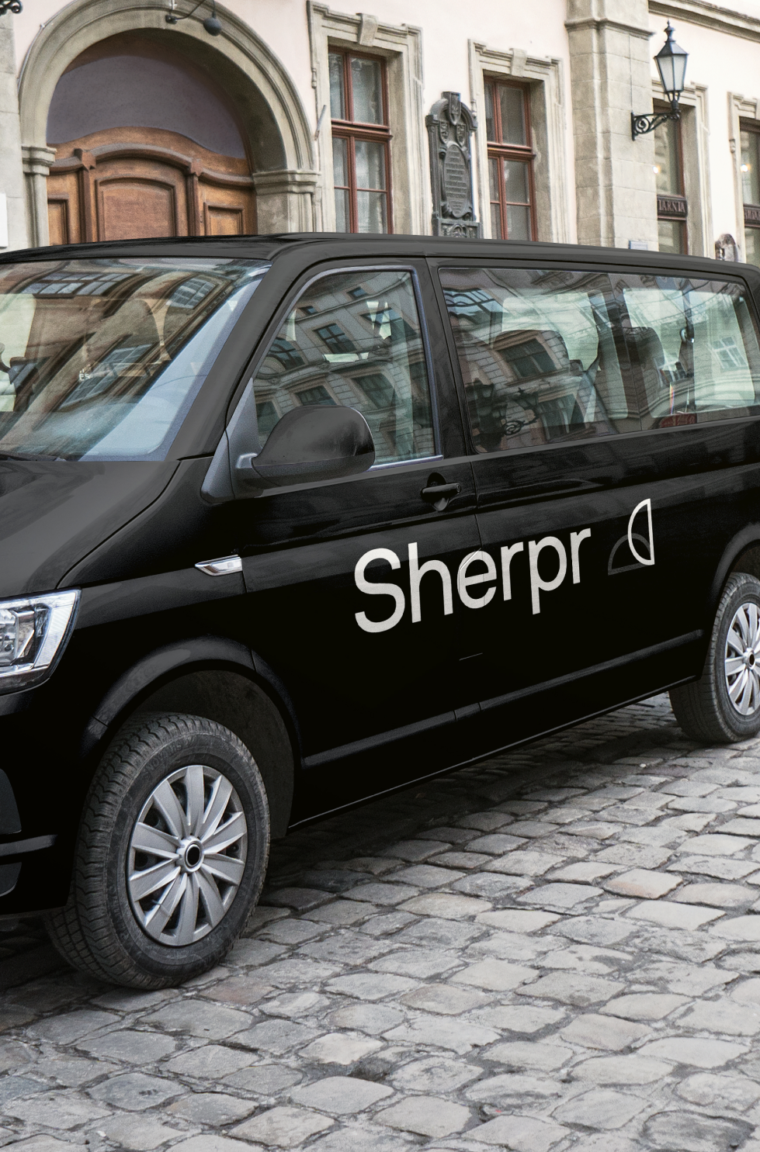 Alternative to excess baggage fees
Travelling doesn't have to mean excess baggage fees, mishandled goods, and endless airport queues. 
We make shipping luggage easy with our door-to-door luggage courier service. Looking for cheap shipping? We're transparent with our costings, unlike airlines, you'll be charged a flat rate with no surprise charges.
Simple Shipping

Forget the hassle and stress of airports and airlines, mishandled goods and excess baggage fees. Sherpr's shipping service means you can travel to the airport hands free and avoid excess baggage queues.

Send your personal items to over 200+ countries and unlike airlines, we provide you with a flat rate and no additional charges.

Customs

When shipping items to the EU and the rest of the world, you will be required to provide information on the contents of your items. Sherpr will provide you with all of the relevant paperwork to have your items pass through customs quickly.

We may require proof of why you are shipping for customs purposes. Please refer to our FAQs for more information, or contact us on [email protected]
Get a Quote for Our Luggage Shipping