Norwegian Air luggage allowance and fees
Flying with Norwegian Air? Here is some useful information about luggage allowances of Norwegian Air and their booking fees.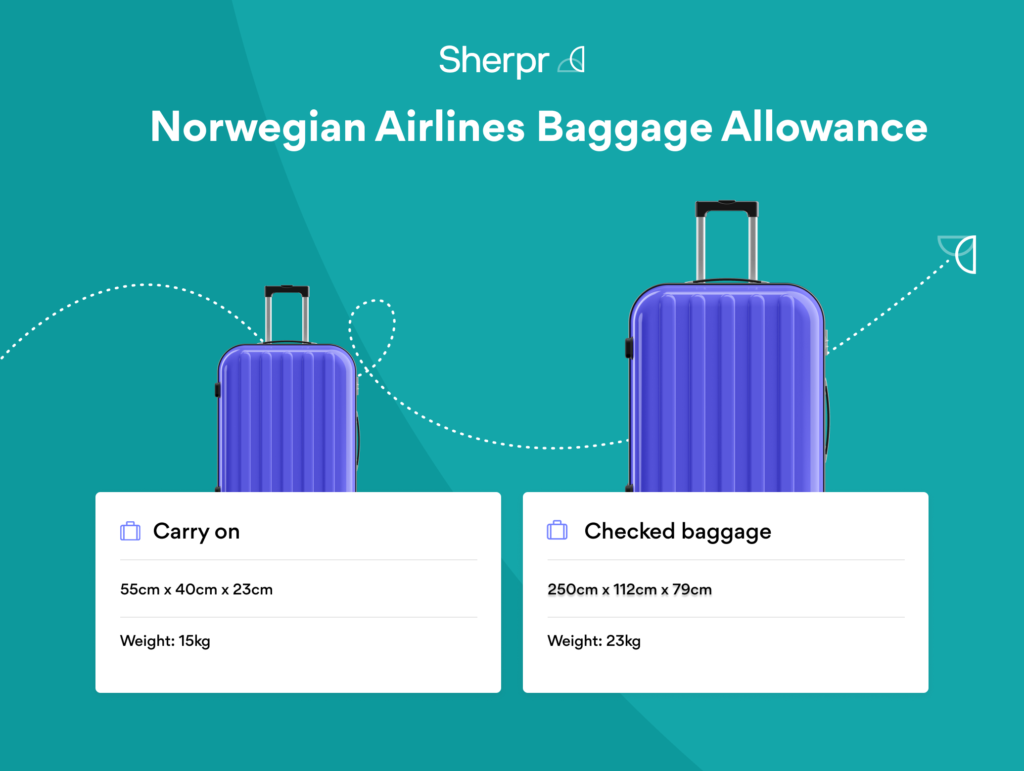 Class
Class+
Weight
Other information
Cabin Baggage Allowance
Low fare
10kg
30cm x 20cm x 38cm
Cabin Baggage Allowance
Low fare +
10kg
1 under seat bag 30cm x 20cm x 38cm &
1 overhead cabin bag 55cm x 40cm x 23cm
combined weight max 10kg.
Cabin Baggage Allowance
Flex, Premium,
Premium flex
15kg
1 underseat bag 30cm x 20cm x 38cm &
1 overhead cabin bag 55cm x 40cm x 23cm
combined weight max 15kg.
Checked Baggage Allowance
Low fare
No bags included
Checked Baggage Allowance
Low fare +
1 x 23kg
Checked Baggage Allowance
Flex, Premium,
Premium flex
2 x 23kg
Excess Baggage Allowance
23kg +
€12 per kilo extra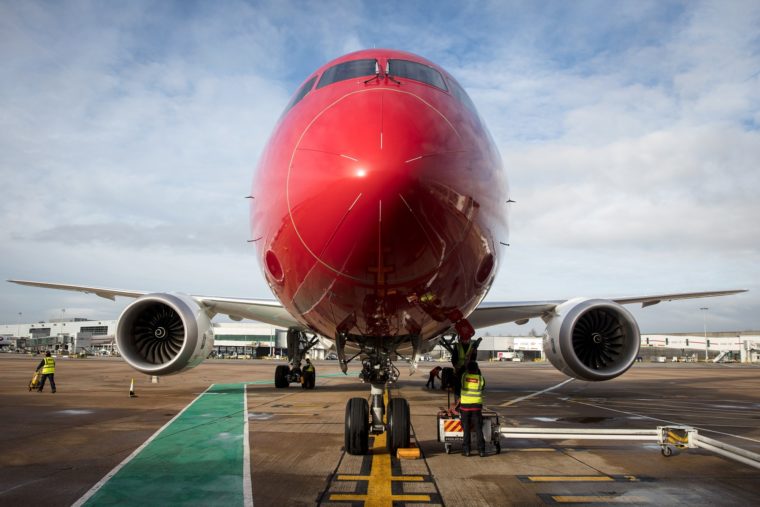 Norwegian baggage allowance
Carry-on baggage
Every passenger travelling with Norwegian Airlines can bring one bag to be stored under the seat in front. The dimensions for this are 30 x 20 x 38cm.
For passengers with LowFare+, Flex, Premium, or PremiumFlex tickets, Norwegian baggage allowance is a cabin bag to be stored in the overhead lockers. If this applies to you, your overhead bag should not be larger than 55 x 40 x 23cm.
Combined, these 2 bags should not weigh more than 15kg* (or 10kg* if you have a LowFare+ ticket).
Checked baggage
Whether you are entitled to a checked baggage allowance will depend on your ticket type. If your ticket doesn't have bags included, don't fret, you can easily add a bag up to 4 hours before your flight.
For all flights, including international long haul:
LowFare – No bags included
Flex, Premium & PremiumFlex – 2 x 23kg bags
The size limits for checked bags are 250 x 79 x 112cm, with a maximum circumference of 300cm. Any bag weighing between 23kg and 32kg will be charged extra fees for excess baggage.
Note that if you are checking in more than 1 bag, the combined weight of your 2 bags should not be more than 74kg.
You can book checked baggage online or at the airport, but we suggest that you do it online as it will be cheaper. The price varies depending on your trip itinerary. You can check the cost of bags through the Norwegian Airlines website with your flight number. (List of city codes and prices here).
If you choose to buy extra luggage at the airport, it will cost £40 for domestic flights and £75 for international flights.
Small baggage airport only option: You can also purchase a small bag to check in (55 x 40 x 23cm) at the airport for £40 at check-in, or £50 at the departure gate.
Excess baggage 
With Norwegian Airlines, there is a limit of 2 checked bags and 1 small checked bag per passenger. If you wish to travel with more luggage than this, excess baggage fees will apply.
The charge for excess baggage is £11 per kilo for a single leg of your journey.
If when you arrive at the airport your hand baggage exceeds the standard baggage limits, you will be charged for it to be stored in the hold – £50 for domestic flights and £85 for international flights.
Contact Norwegian
To speak to Norwegian Airlines regarding baggage or student discount, call +44 (0)330 828 0854.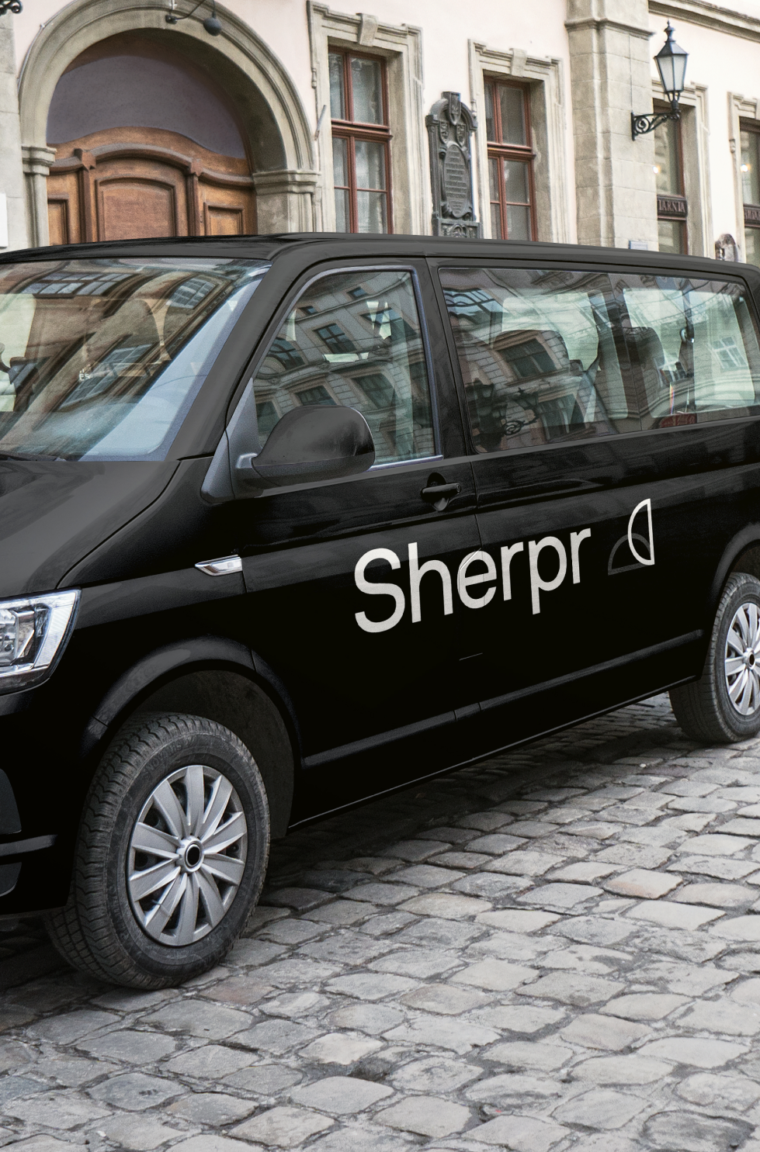 Alternative to excess baggage fees
Travelling doesn't have to mean excess baggage fees, mishandled goods, and endless airport queues. 
We make shipping luggage easy with our door-to-door luggage courier service. Looking for cheap shipping? We're transparent with our costings, unlike airlines, you'll be charged a flat rate with no surprise charges.
Simple Shipping

Forget the hassle and stress of airports and airlines, mishandled goods and excess baggage fees. Sherpr's shipping service means you can travel to the airport hands free and avoid excess baggage queues.

Send your personal items to over 200+ countries and unlike airlines, we provide you with a flat rate and no additional charges.

Customs

When shipping items to the EU and the rest of the world, you will be required to provide information on the contents of your items. Sherpr will provide you with all of the relevant paperwork to have your items pass through customs quickly.

We may require proof of why you are shipping for customs purposes. Please refer to our FAQs for more information, or contact us on [email protected].
Get a Quote for Our Luggage Shipping