Wizz Air luggage allowance and fees
Flying with Wizz Air? Here is some useful information about Wizz Air luggage allowances and booking fees.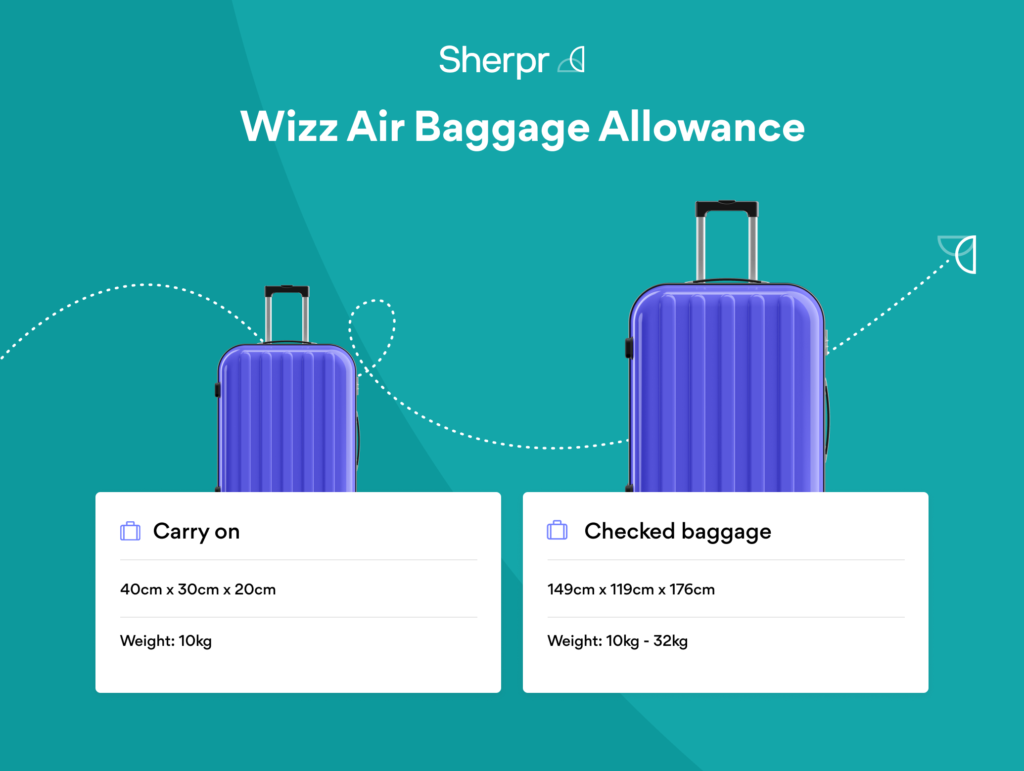 | Class | Size | Weight | Other information |
| --- | --- | --- | --- |
| Cabin Baggage Allowance | 40cm x 30cm x 20cm | 10kg | N/A |
| Checked Baggage Allowance | 149cm x 119cm x 176cm | 10kg – 32kg | You can check in up to 6 pieces of checked-in luggage |
| Excess Baggage Allowance | 40cm x 30cm x 20cm | 32kg | You can check in up to 6 pieces of checked-in luggage |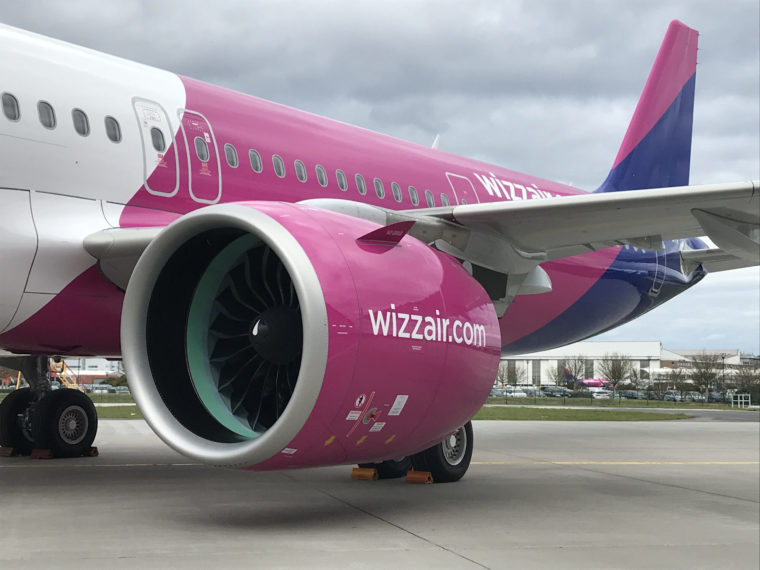 Wizz Air baggage allowance 2021
Carry-on baggage
Wizz Air charges a carry-on luggage fee, but everyone can bring one personal item — like a laptop, nappy bag, or oversize fanny pack — aboard. However, it cannot be larger than 40cm x 30 cm x 20cm, and it cannot weigh more than 10 kilograms.
If you want to bring carry-on luggage without paying an additional fee, purchase a Wizz Priority, Go, or Superior ticket.
If you don't opt for the upgraded ticket, Wizz Air cabin luggage will cost you. Depending on the time of year and route, Wizz Air carry-on luggage is about €5-€35, if bought ahead of time. The cost jumps to €20 or more at the airport. Cabin baggage cannot be larger than 55cm x 40cm x 23 cm nor weigh more than 10 kilograms.
Checked-in baggage for Wizz Air
Passengers with upgraded tickets can check a single item that weighs 20 kilograms or less for free. Those traveling on the Wizz Plus tier are allowed up to 32 kilograms.
Excess baggage 
Travellers can also book extra baggage spots. However, six is the maximum, and no item can be larger than 149cm x 119cm x 171cm. In other words, if you have seven suitcases, Wizz will only let you check six, and you'll have to find another way to get that last piece where it needs to go.
Contact Wizz Air
Contact Wizz Airline Online (English): https://wizzair.com/en-gb#/
Wizz Air Phone Number: 0330 977 0444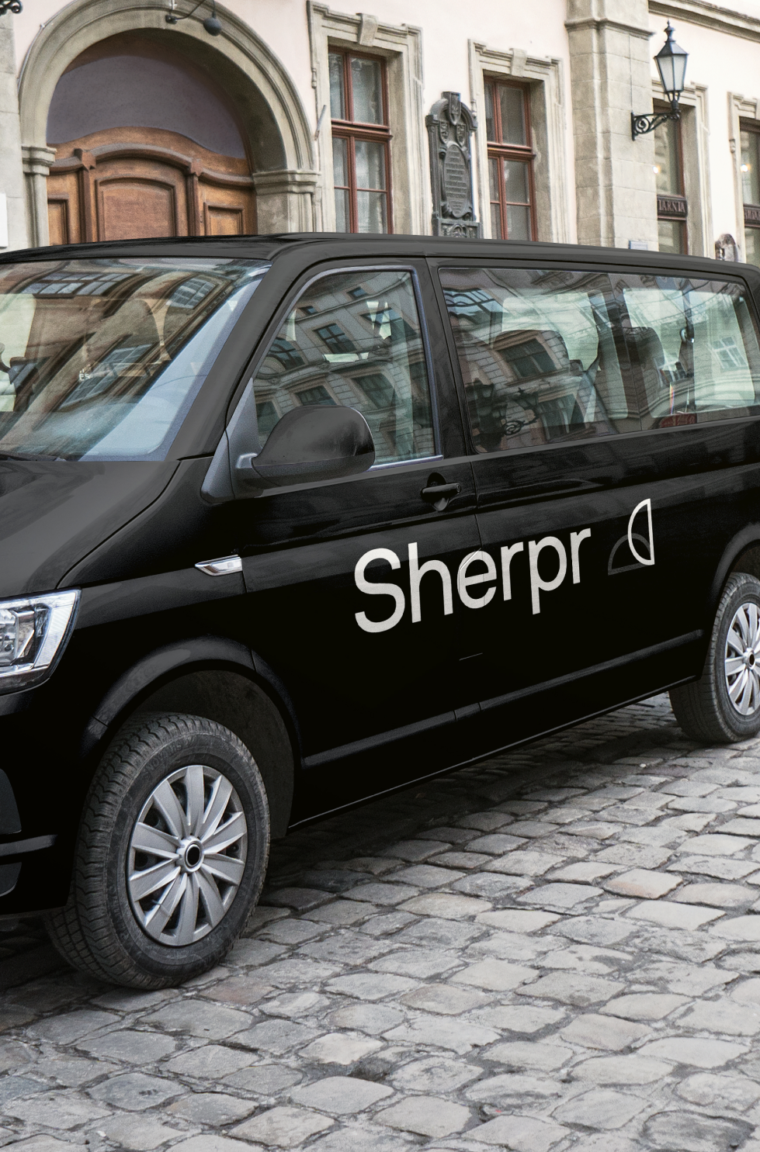 Alternative to excess baggage fees
Travelling doesn't have to mean excess baggage fees, mishandled goods, and endless airport queues. 
We make shipping luggage easy with our door-to-door luggage courier service. Looking for cheap shipping? We're transparent with our costings, unlike airlines, you'll be charged a flat rate with no surprise charges.
Simple Shipping

Forget the hassle and stress of airports and airlines, mishandled goods and excess baggage fees. Sherpr's shipping service means you can travel to the airport hands free and avoid excess baggage queues.

Send your personal items to over 200+ countries and unlike airlines, we provide you with a flat rate and no additional charges.

Customs

When shipping items to the EU and the rest of the world, you will be required to provide information on the contents of your items. Sherpr will provide you with all of the relevant paperwork to have your items pass through customs quickly.

We may require proof of why you are shipping for customs purposes. Please refer to our FAQs for more information, or contact us on [email protected].
Get a Quote for Our Luggage Shipping