"Travel is fatal to prejudice, bigotry, and narrow-mindedness"
With an increasing number of UK students choosing to study abroad, Mark Twain's iconic quote is more relevant now than ever before.
Of the 2016-2017 graduating class from the UK, 7.8% had studied abroad at some point. And those numbers have continued to rise.
So why do students choose to study abroad?
From personal development to increased job opportunities and newfound cultural awareness, the benefits of continuing your education overseas are well-documented.
Still asking yourself, "should I study abroad?" We've put together a quick fire list of our top 15 advantages of studying abroad…
Why Study Abroad?
Experiencing a new culture
Cross-cultural awareness is a huge part of and a sound reason to study abroad. Being exposed to different traditions, cuisines, and architecture – amongst other things – will increase students' open-mindedness. This is particularly true of students who haven't had the chance to travel beyond their home country.
Another benefit of experiencing a new culture by studying overseas is that it can increase your job prospects. Students who study abroad stand out to employers as resourceful and driven individuals who were able to adapt to different environments. A more worldly, empathetic outlook will be helpful in a variety of roles.
Lastly, cultural sensitivity is a particularly sought-after attribute for certain multinational businesses. This is why study abroad is important, it gives students the chance to hone nuanced skills. Ultimately these skills will set students who studied abroad apart from fellow applicants.
Develop your language skills and work abroad
Whether you're ordering a beer stein in Germany or trying to snag a restaurant reservation in Paris, there's nothing quite like real-world situations to sharpen your language skills. Learning another language is made easier by complimenting lessons with practical experience and it's another reason why studying abroad is unrivalled.
Learning the language of the country you're in will inevitably lead to making friends. This is a huge benefit of studying abroad as you'll begin to build a global network. Of course, this is important for personal development but also future networking opportunities.
Finally, students working abroad can kickstart career opportunities in the country they're in and learn a new language. Even if you return home, working abroad opportunities will be in abundance as your overseas experience will stand out on your CV when applying to multilingual organisations. In a crowded job market, knowing multiple languages could be the edge that students need over other candidates.
Personal development
The challenges you'll come up against abroad will help develop problem-solving skills and resilience. With the safety net of home comforts removed, many find themselves becoming increasingly independent.
Other personal development touchpoints when studying abroad include a boost in confidence. This can lead to bold decision-making and amp up any leadership and communication skills. All of which are attractive attributes to employers.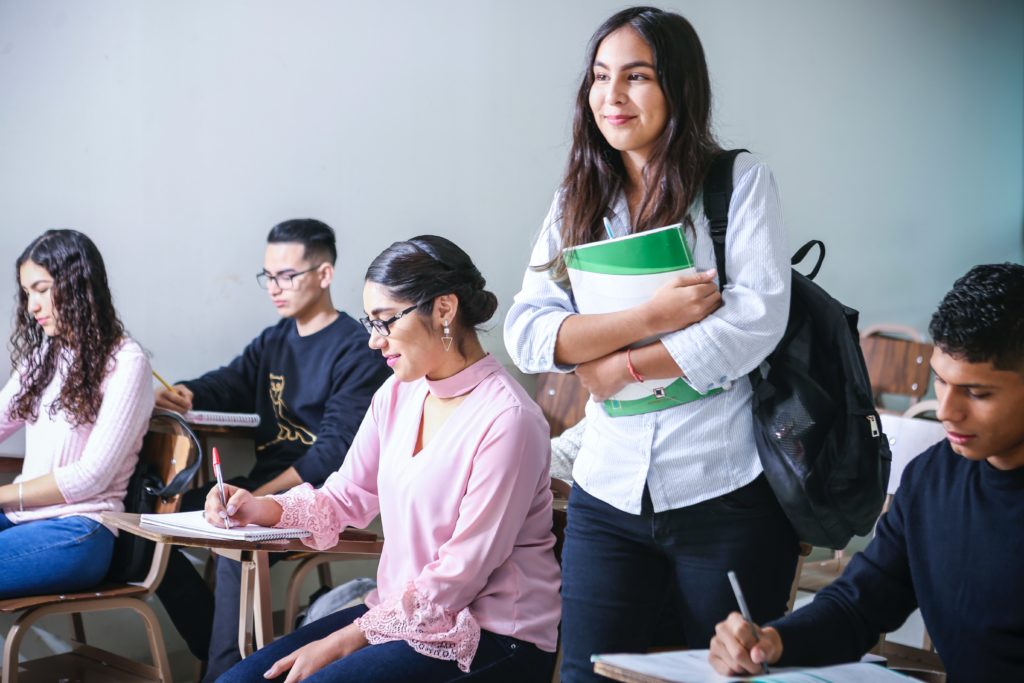 Opportunities to travel
Flamenco lessons in Seville, whale-watching in Vancouver, and taco stall-sampling in Mexico City – even if they study abroad for a year, students have the chance to travel, a huge advantage over their peers. Trying new foods and hobbies whilst spending an extended period of time in one place or travelling throughout local regions is a huge plus point for studying abroad.
For many, this could be the first opportunity to travel to another country. It could also be the only chance to live in another country like a local rather than just passing through on holiday. This will enable students to see countries in a different light and explore more thoroughly.
Travelling overseas to study could lead to more travel opportunities! Having a proven track record of adapting to a new country, overcoming challenges, and socialising with a wide range of people will stand you in good stead with employers looking to send employees abroad to represent the company.
Studying overseas is not as hard as you might think!
12. To study overseas can mean lower, or in some cases no, tuition fees. And with hefty student loans being a burden on ex-students, this one's especially appealing and timely. If you're looking for thrifty study abroad options, both Norway and Germany offer free courses for all.
13. It's also surprisingly easy to apply to study overseas. The application process can conjure up images of excessive paperwork and admin. The chances are the university you apply to will have an applications team that can help you out. Usually, this just involves submitting a personal statement, references, and perhaps an entry test.
14. Fears about funding is one of the reasons why study abroad gets a bad rep. Maybe you'd ruled out studying overseas because you didn't know how to cover the costs? It isn't as complicated as it seems! Your first port of call should be the university itself. They'll be able to give you lots of helpful information about academic scholarships, bursaries, and any loans available to you.
15. Our student shipping service means you miss out on excess baggage fees, mishandled goods and long airport queues. We'll take care of all that. We keep things simple with seamless shipping at a competitive, flat rate so you can concentrate on your exciting year abroad. We'll even set you up with what you need to navigate customs paperwork! Find out more over on our student shipping pages.
What is your motivation to study abroad?
To figure out if this is the right move for you, consider your motivation to study abroad. From something as seemingly small as wanting to experience Marrakech's rainbow spice markets to securing your dream job and learning multiple languages – we've covered why study abroad is beneficial.
No reason is too big or small to want to study overseas. And with an increasing number of students opting to cross rivers and oceans to study elsewhere, the process is becoming easier all the time.
Check out Sherpr destination pages for a country-by-country relocation guide, including the reasons to move and how we can help make it a seamless transition. Whether you're motivated by your hobbies and passions or academic success, there's a university and country to suit you.