"When preparing to travel, lay out all your clothes and all your money. Then take half the clothes and twice the money."

Susan Heller
So you've done the fun bits, you researched destinations and unis overseas, you've found the nearest bar to your accommodation, and you've booked plane tickets. What happens now? The dreaded packing stage. This is the worst part of the process for some – squashing your life into a suitcase, worrying you'll forget important documents (or shoes), and cracking the enigma code that is airline baggage requirements. 
In this guide, we'll take you step-by-step through the packing process. We'll cover what you should bring, how much, what not to bring, and when to pack. Think of this as your one-stop-shop for a year abroad packing list. As for the overused travel quote? Totally true, even if you can't double your funds you'll want to half your clothes haul…
Year Abroad Packing Guide : Where Are You Going?
Climate
Montréal's bohemian neighbourhoods in snowy winter? Or maybe you're headed to Cape Town's cosmopolitan bars and surfing beaches in summer? It sounds obvious, but the very first thing to consider is where you're going. Start with the climate.
You may have a rough idea of whether it's warm or cold, but you really need to see how changeable the weather is season-to-season. If you're planning on being somewhere longer than a few months, a quick average temperature search will give you a month-by-month breakdown.
Seasons
If you're lucky enough to be going somewhere with pretty consistent seasons, that makes packing easier. We're talking flip-flops, t-shirts, shorts, and light layers for summer destinations. That obviously means warmer layers for colder spots. If your destination has changeable weather, layers will be your friend when putting together a student travel packing list.
Local Customs
The final thing to consider is cultural sensitivities. The country you are visiting may have a modest approach to fashion – and this should be echoed by your wardrobe where appropriate.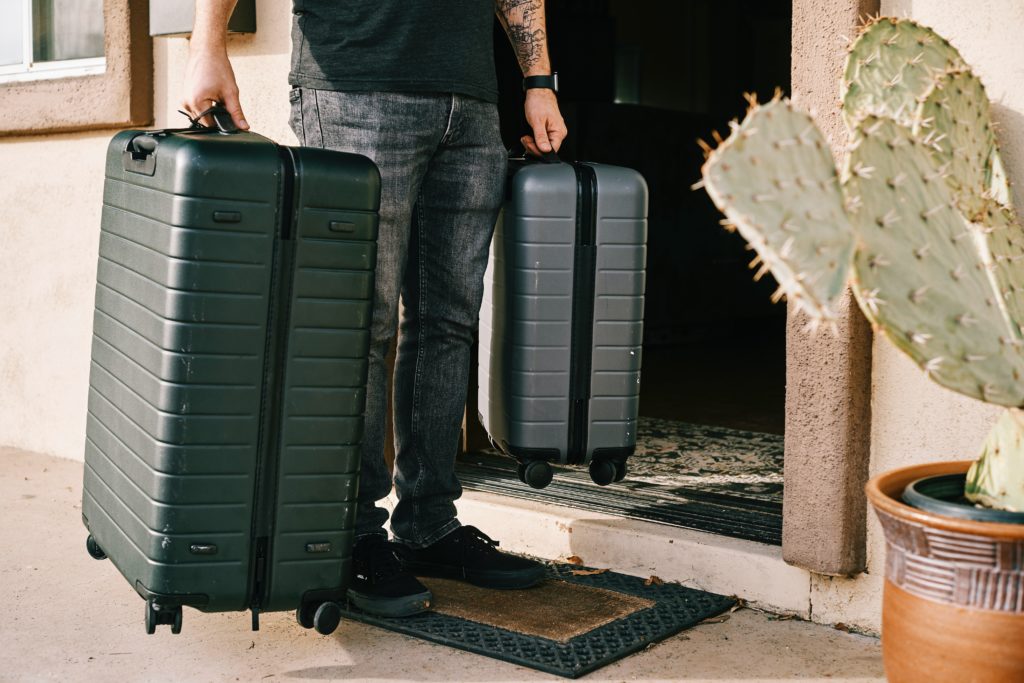 How Much Baggage Can I Bring On A Year Abroad?
Airline baggage
Before you even start coming up with a year abroad packing list, you'll need to check how much baggage you're allowed to bring. The main thing to know here is that different airlines will have different rules for this. We've put together a handy guide to the best airlines for students. You'll find that some airlines offer a free piece of hold luggage to students, others have discounts on your ticket. Do some research around which best suits your budget.
More isn't always more
Just because you can afford to bring more luggage, that doesn't necessarily mean that's the way to go. Think of "future you" standing at baggage reclaim. Lugging several hefty suitcases around the airport is probably not the ideal way to start your study abroad adventure.
Buy later
Don't forget that things might be cheaper in the country you're going to. Rather than stocking up on stacks of mini toiletries and books – check if the cost of living is lower at your end destination. If it is, buy these bits at the other end and save yourself some room.
Luggage delivery
Remember it's possible to pre-arrange luggage delivery, so you won't have to worry about the hassle of airline restrictions and long lines at baggage reclaim. This way, you can travel hands-free and only need to focus on the journey ahead. Luggage can be shipped to over 200 countries worldwide – of course, this still doesn't mean you should pack more than you need!
Study Abroad Packing List
So we've covered clothes and toiletries but what about everything else? Well, that can all be sorted into electronics and miscellaneous. Your laptop and phone are obvious additions, make sure these are packed in padded cases to keep them safe in transit. You'll also want to add chargers to your year abroad packing list. Check ahead which adaptors you'll need and pack these too.
This category is basically, everything you're scared to lose. The heavy hitters will need to be packed in a safe and secure place – we're talking passport, visa (where appropriate), travel medical insurance, student ID, a driver's license and other identification documents, and copies of all of these.
You'll most likely have loaded up a prepaid travel card or sorted out a bank card for the destinations you are travelling to. However, we would recommend having a small amount of local currency in cash. This is more of a failsafe than anything else so you aren't stuck on arrival.
It's all very well having a year abroad packing list, but we're betting that you still want to know what to pack where. The carry-on is where you'll want to keep all of your documents (and copies), your wallet, any tickets, a laptop and charger, a spare pair of clothes (if room allows), headphones, some cash, and water. These are the essentials that you'll need to hand for your journey. Clothes, toiletries, and other miscellaneous items will be going in your hold bag.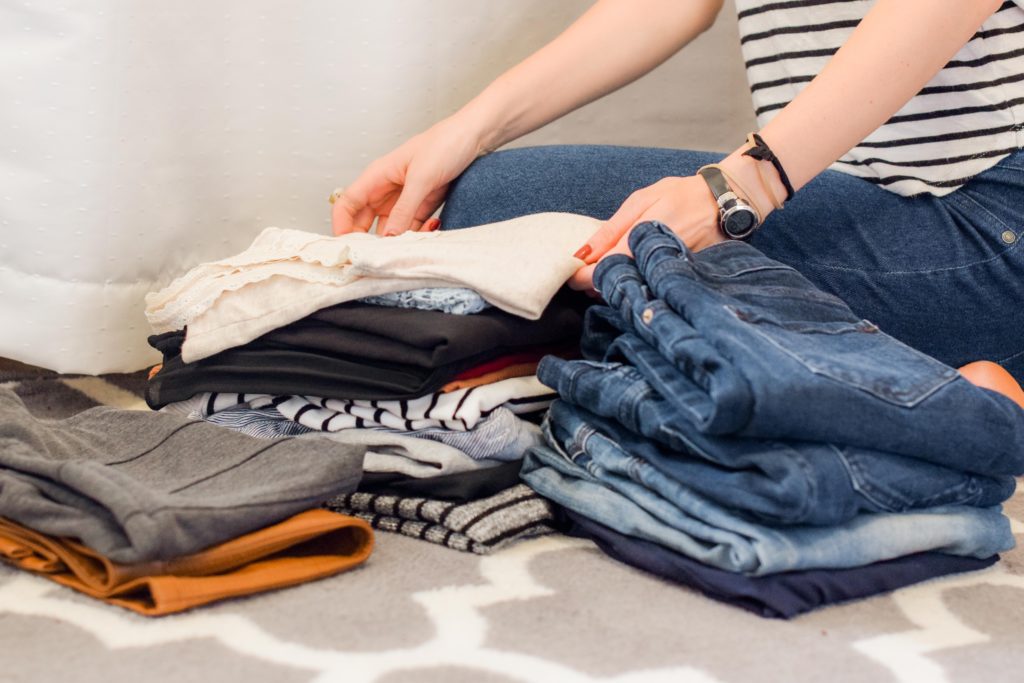 When Should I Start Packing?
Now. Right now… sort of. Really the earlier you do a dummy run, the better. Take your study abroad packing list and have a trial run. The first time you pack you'll probably overdo it in a big way. Editing down your packing list for study abroad is a process that takes some time and a few goes. Don't be afraid to try early to make sure you've really nailed it when the time comes to pack for real.
What NOT to Pack for Your Year Abroad
The phrase "just in case" is not your friend here. If you're packing something on the off chance you'll use it, you probably never will. Shoes and books are the most common culprit, these take up loads of space and are heavy. Swap out books for an e-reader and edit shoes down to a few pairs. Some year abroad packing lists have romantic ideas about packing Jack Kerouac novels, notebooks for journaling, and mementos from home. It's a nice idea, but realistically you won't need these.
Packing food is a bit of a customs headache anyway. Plus, it's better to throw yourself into the spirit of travelling and pick up snacks from the destination you're travelling to!
We Can't Pack for You, but We Can Help With Your Year Abroad
To wrap up, packing for a year abroad can be a stressful undertaking and there's a lot to think about. Our international and student shipping service can make things easier. Whether it's return or one-way, we keep things simple with seamless shipping.
You can swerve excess baggage fees, mishandled goods, and long airport queues. We'll take care of all that. All you need to do is book and pack. We'll transport your items safely and have them waiting for you at an agreed location.