"If you're twenty-two, physically fit, hungry to learn and be better, I urge you to travel – as far and as widely as possible. Sleep on floors if you have to. Find out how other people live and eat and cook. Learn from them — wherever you go."
Whilst he wasn't specifically championing international study programs, Anthony Bourdain's iconic quote hits on the biggest benefit for students studying abroad – experiencing a new culture. The plus points for diving into international programs are varied.
There's the chance to brush up on your language skills and become fluent in a second language. Further down the line, this could help secure a job in international relations.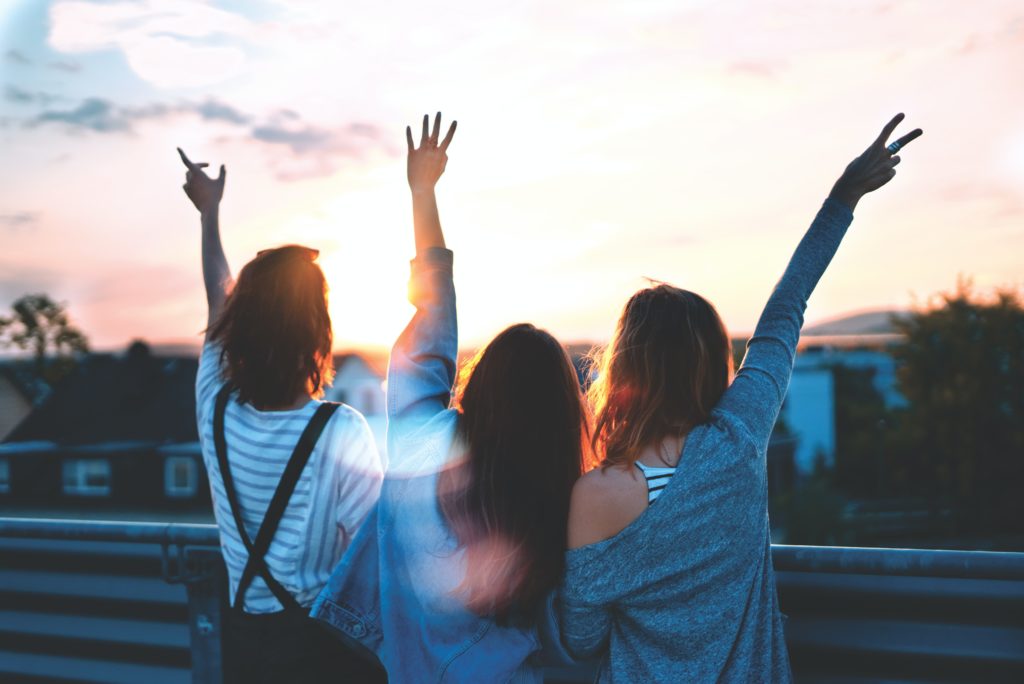 Other career-enhancing benefits include developing your confidence, building a global network, and demonstrating your drive and resourcefulness. But Bourdain puts it best, above all studying abroad is the chance to experience and learn about a new culture.
So it's clear that study abroad programs have their benefits, but how exactly do they work? In this guide, we'll bring you the lowdown on everything you need to know about how these programs work – from how long they take, to funding and the application process.
Most importantly, we'll take a deep dive into choosing the best study abroad programs for you.
How do study abroad programs work?
At its most basic, a study abroad program is simply the chance to learn about your chosen subject in another country. But it gets a little complicated when you factor in the various types of programs, the length of study, which subjects you can choose, and age requirements.
Each program is set up in a slightly different way, check out the overviews below to get a sense of which might suit you best.
Summer programs
As the name suggests, these are seasonal courses that take place over the summer months. These can range from a couple of weeks at a summer learning camp to multiple months. This type of program can usually be slotted in alongside your current university course with minimal disruption.
Semester programs
One of the most widely selected programs, the semester program lets students head abroad to study during an academic semester without extending their course length. This type of program is ideal for mixing things up without having to lengthen your course.
Internships
Internships are usually much more dependent on students sorting out the logistics themselves. As a result, these types of study abroad programs, or work placements, are done during term holidays separate from the university's scheduling.
These types of programs require independent thinkers and are largely work-based rather than studying.
Gap years
Typically gap years tend not to be limited to studying, but some students choose to take a year between sixth form and university to partake in international programs.
These can include language courses and private tutoring. If you haven't spent a lot of time away from home before, this can be a good chance to squeeze some travelling in before you begin further study.
Exchange student programs
Student exchange programs allow students to spend time at one of their universities' partner institutions. The idea is that students from the partnered universities essentially swap over.
Exchange student programs can be domestic as well as international exchange programs. These programs are popular as they allow students to experience a new culture in a supported environment.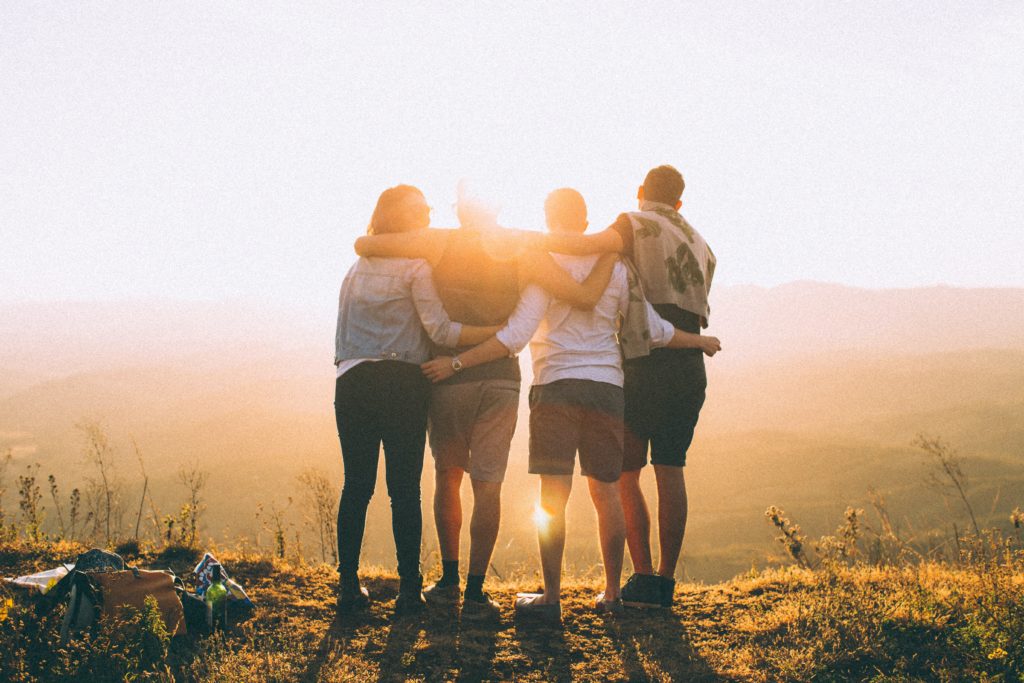 What is the Erasmus program?
Widely regarded as one of the best study abroad programs, the Erasmus program is a European Union student exchange. Simply put, students can study at member EU universities for specific periods of time. That can range from three months to a full year.
Key details
Understandably for one of the best study abroad programs, the scope of Erasmus is pretty huge. There are over 5,000 institutions taking part all across the EU with 37 countries to choose from.
Crucially any academic credits that you earn whilst abroad will be added to your home country qualification – this is called The European Credit Transfer System.
Eligibility
If you're in higher education and have finished your first year of studying for an official degree – you're in! Don't discount yourself on financial grounds either. There's no extra tuition to be paid to your host uni (that's the one abroad), plus you can get a grant for the duration of your placement.
Take a look below at our 'How to Choose a Study Abroad Program'' section for more budget-friendly tips. One of the best things about studying abroad is the inclusive element, programs make a point of accepting students from lower-income backgrounds.
Applications
Applying is easy. Just get in touch with the team at your home university and they'll talk you through the online application process. Ideally, this should be completed between October and February.
If you manage to nab a spot on a course, your university will liaise with your host and you'll get confirmation by post, email, or phone call. This process is even more streamlined if you've opted for an exchange program, as your uni will be partnered with the one you're heading off to.
How to Choose the Best Study Abroad Program
When it comes to figuring out which is the right program for you, there are a number of factors to take into consideration. These include where you want to go, for how long, and what kind of budget you have. There are several to choose from, making studying abroad a surprisingly flexible option.
Choose a country
Start by considering where you'd like to study. This can be based on a number of things. Firstly, and perhaps most importantly, your interest in the country itself. Even for shorter programs having a keen interest in the culture and lifestyle of your chosen destination is essential.
Once you've chosen the right country, find out if your university has any links to partner institutions here. This may lead you to choose student exchange programs.
Similarly, if your uni has no ties to your destination of choice and you're strapped for time, this would indicate a summer placement or internship would be the best study abroad program for you. 
How long have you got?
One of the best things about study abroad programs is their versatility. Depending on which you pick, you could be heading abroad for a matter of weeks, months, or even a year. Figuring out how long you want to spend abroad will help you choose the best program for you.
Whether you're looking to squeeze a trip abroad into your holidays without any disruption to your current course, or want to swap for a semester or just commit to a summer season – deciding the length of time will help you narrow down your options.
And don't discount yourself from studying abroad because you're short on time! There will be a suitable program for you.
Budget for your study abroad program
The type of budget you have will also be a determining factor in finding your perfect program match. Short on funds? The Erasmus program is an ideal option. As we previously mentioned, you don't need to pay any extra tuition fees at your host university.
There are also further monetary incentives with Erasmus if you choose a less popular country to study in. If money isn't a problem, internships and summer programs are a good way to study abroad under your own steam. They offer added flexibility (at a price) that you won't get from university-arranged programs.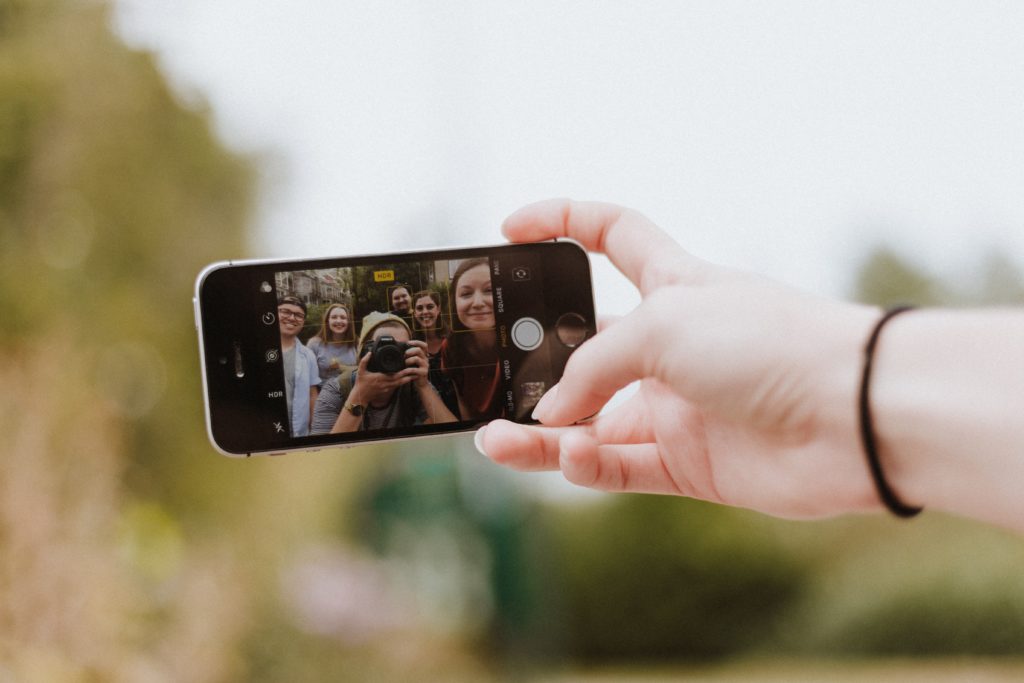 Baggage allowance & restrictions
If you've decided to take the plunge and have nailed down the course you want to study, it's time to start thinking about the move itself. We've put together a handy guide to all things baggage allowances and restrictions.
Usually, this stage is a bit of a headache for students. Transporting all your belongings to another country – even for short courses – can prove to be a minefield.
This guide will take you through everything you need to know to simplify the moving process. From the best airlines for students to how much you can bring – we've got you covered.
Ship your items with us and it's as simple as getting a quote, packing your items (we'll supply all the info you need), then we'll pick your things up and deliver them to a pre-agreed location at a date of your choosing. 
Which study abroad program will you choose?
Studying abroad is perhaps one of the most useful additions you can make to your university course. Both in terms of professional and personal development – its advantages are undeniable.
Students can be put off, however as they presume the logistics will be complicated, the application lengthy, and the experience itself expensive. This can all be true if you haven't done the proper research.
But after reading this guide you should be able to choose the correct course, have some tips on acing the application process, and have some budget-conscious options too.
There is a course for everyone! If you're still struggling to decide – reach out to your home uni. They will have helped thousands of similar students to secure the correct study abroad programs.