Cutting the apron strings, spreading your wings, entering the real world… there's a bunch of cliches to describe moving out of your parents' house for the first time, but none of them really do it justice. It's a huge step that's terrifying and exciting all at once.
Arguably, it's a bigger deal than ever before. A mixture of COVID, job losses, and massive student loans has made it increasingly difficult for people to move out of the family home. It's tough, but if you're ready to make the big move we've got some moving out tips to help you.
Whether the next step is university, a houseshare, or a place of your own, independence, privacy, and (unfortunately) utility bills await…
Can you afford it?
It might seem like we're starting with a bit of a downer, but this is the jumping-off point that everything else hinges on. Getting a handle on your finances is going to be crucial to moving out successfully. But how do you figure out if you can afford it?
Expenses
It's time to take a deep dive into your finances to work out the answer. List down anything that you pay for, from your phone bill to car payments.
Also, make sure you include things that you might not pay for now, but will have to once you move out of your parents' house. That might be stuff like groceries and rent. Get really specific here, from gym memberships to nights out, note it all down no matter how small.
Bills
You'll also need to add bills to your outgoings. It might be difficult to nail down an exact figure here, but you'll be able to get fairly close by researching companies' rates and checking out council tax costs in the area you want to move to.
Up-front costs
To put it simply, you'll need to make sure the money you have coming in will cover all the outgoings on your spreadsheet. It does? Perfect! The next step is to consider the up-front costs.
These are things that won't be ongoing but will need to be paid out before you move. So that goes for deposits, which can be anything from 0 to eight weeks' rent.
It'll also cover anything you need before moving in, like a mattress and a bed if the property is unfurnished. It might even take into account the logistics of moving, like hiring a moving van or shipping your items for university.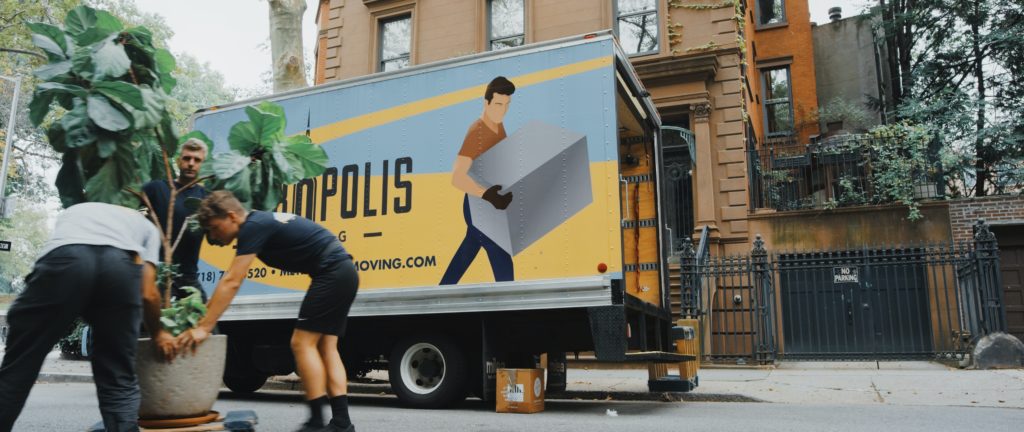 Things looking a little tight?
Moving out of your parents' house for the first time is always expensive, but there are some ways to bring the costs down.
Rent
To keep rent costs reasonable check out websites like OpenRent. It doesn't feature any properties that have admin fees. You're also typically communicating directly with the landlord, which can mean properties tend to have lower deposits.
Furnishings
After so many years of living in someone else's house, the urge to go mad with interior design can be strong. That's fine, but scope out deals at charity shops and online marketplaces before you commit to brand-new items. Bonus? It's a more eco-friendly way to furnish too.
Location
A moving out tip you may not want to hear… but the most popular places are also the most expensive. That doesn't mean ditch London from your list, but get creative. If money is tight, look for accommodation outside the city centre that's still connected to your dream location by good transport links.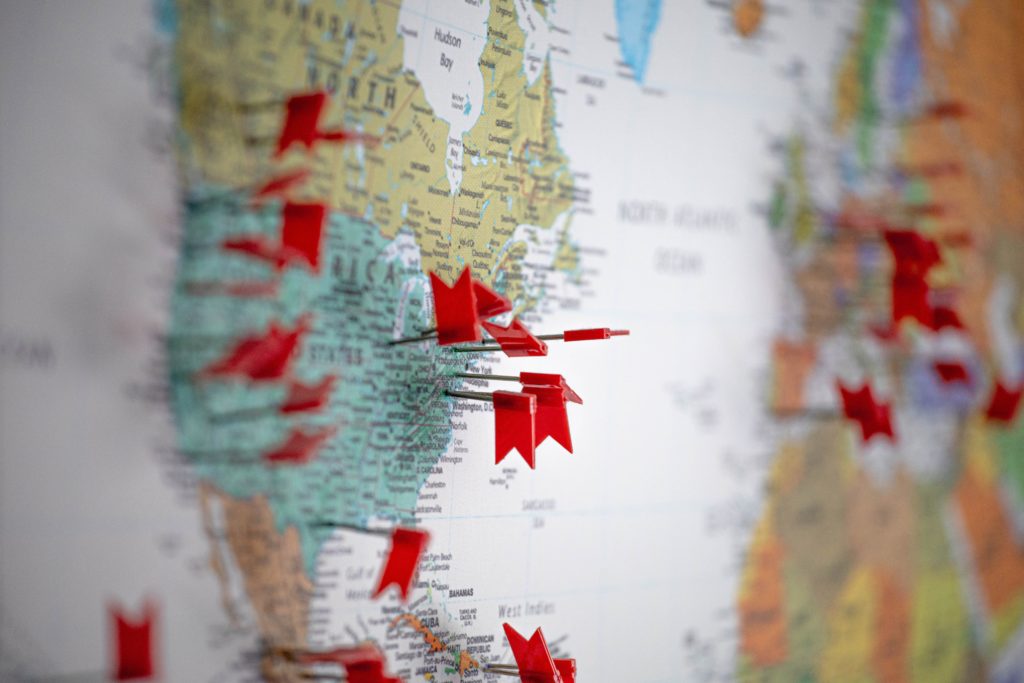 Choosing where to live
That leads us to choosing where to live! This is the fun bit but the options can also feel overwhelming. If you need some help narrowing down the search, take a look at these thought-starters…
Friends & family
How important is it to you to be close to friends and family? Maybe you've got a tight-knit group of wellwishers you'd rather not be too far from. That'll narrow down your search radius. Or, perhaps you're happy to travel long distances on weekends for catch-ups? In which case, you can keep your options broader and look further afield.
Jobs
Consider your current job or the job you want to do. Do you need to be within commuting distance to a job you already have? Or will you be looking for a new job? This can be a big help in honing in on specific US locations.
Think about the career you want to get into. If it's finance, moving to London within a commutable distance to The City is a good shout. If you're looking for a creative job, Manchester's vibrant, artsy quarters are a no-brainer.
Lifestyle
Your job might not be your priority at all. If lifestyle is the driving force behind your move, think about which location best matches the life you want to lead.
Cornwall, for example, is ideal for outdoor enthusiasts and coastal pursuits. Bath has a cosmopolitan vibe with easy access to the countryside. Thinking about what you want your life to look like will help you narrow down your search.
Looking Abroad?
Moving abroad, even for a little while, can come with loads of awesome perks and new experiences. One of the best ways to get a taste of living on your own is to take a year out either studying or working abroad. Things like teaching English for a year in Japan, au pairing in France or taking on an internship for an international business offer young people a taste of independence.    
Trial Run
If you're moving out for the first time, you want to be sure you've chosen the right location. Spend some days visiting the area you have in mind, at different times of day, getting familiar with the neighbourhood and its transport links.
It'll either reassure you that you are making the right choice, or throw up some issues that it's best to know pre-move. Reading blogs and articles is helpful but definitely scope places out in person before committing. A good moving-out tip would be to book an Airbnb for a couple of nights (if funds allow) to really get a feel for the area.
Still happy with your choice? Start browsing rental platforms to get an idea of what your money can get you in your chosen area. If you've chosen a city-centre or have a restricted budget, consider a houseshare and websites like SpareRoom to spread the cost.
Before the move…
Consider this your pre-moving-out checklist. Tick these off before you leave to make things much simpler at the other end.
WiFi
First up, WiFi. This is a biggie because if you wait until you arrive you could be without WiFi for a few days. If you're taking over a tenancy from someone else, there could be the option to continue on with their WiFi provider.
What's good about this is that it requires no setup from your side, and is a really simple switch. It does mean that you have less control over who your provider is. If you're moving into an empty flat where you need to sort the WiFi yourself – shop around and compare prices.
Commit to a contract that matches the length of time you plan to be there or choose a pay monthly contract.
Utilities
The same goes for gas and electricity. Compare providers ahead of time so that when you move in you can simply set up an account with the provider of your choice.
Council tax is something else you can get a head-start on. Register your new address online – it's a simple step-by-step process that'll include details on how to make payments.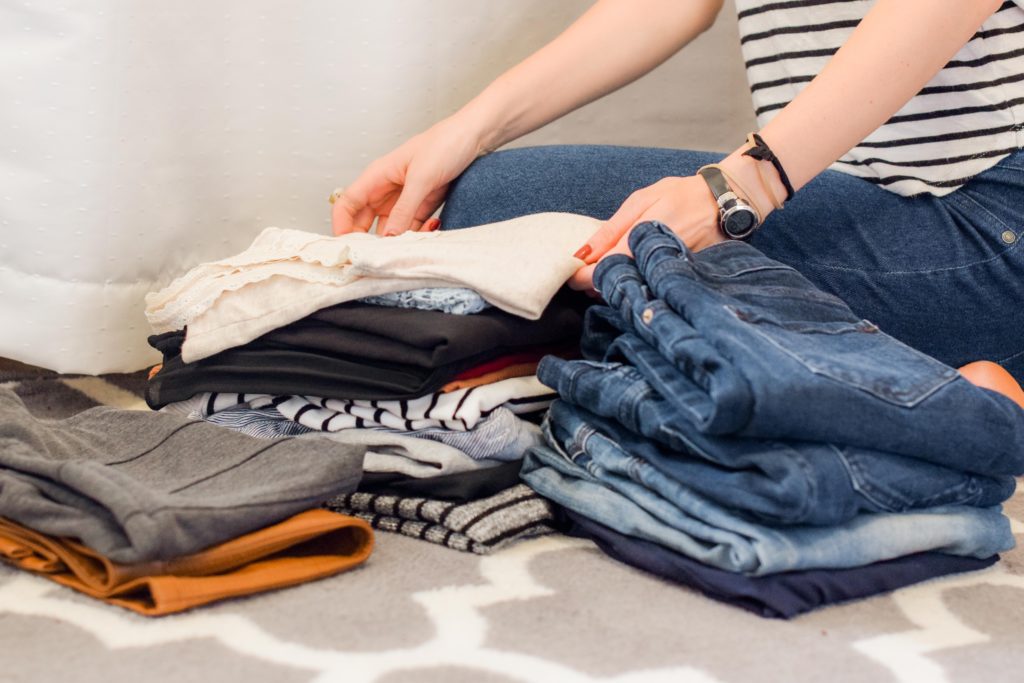 Packing
Declutter
Moving out for the first time, is the ideal time for a clear-out. Yes, it seems like just another chore to add to the list, but you don't want to clutter up your new place with things you no longer want or need.
It'll also free up some room for any new purchases you plan on making. Plus, it can be a really nice way to transition from your family home to your new place and start afresh.
Unfurnished rentals
So you took on the challenge of an unfurnished rental? Brave. Instead of trying to get every single thing all at once, start with the big-ticket items.
What we mean by that is things like a table to eat at, a mattress and bed frame, somewhere to sit. These are your non-negotiables. Basically, it's all the stuff that you couldn't get by without.
You also shouldn't underestimate any furniture and items you already have, either from home or from your old student house (if applicable). Of course, this may rely on you having had a good removal service in the first place, ensuring you still have any useful belongings at your disposal. 
Soft furnishings
Other less urgent items like lamps, rugs, and cushions can come later. For this first stage of packing, take care of the heavy-hitters first. If time and space allow, move on to the decorative touches and home furnishings.
How to Ship Items for University?
Probably one of the most stressful bits about moving out for the first time.
Multiple trips in the family car? The hassle of finding a parking spot right outside the new flat… or being faced with lugging items down the street? Transporting your things to your new home doesn't need to be so difficult.
Check out Sherpr's luggage shipping, box delivery and student services to see how we can help. All you have to do is pack your items, we'll then collect and send them ahead to your end destination, ready for your arrival. Anxious about your packages? You can also track your belongings in transit for peace of mind.