You've finished studying, sat the exams, and the results are in… but what's next? When weighing up options, a gap year is often top off the list. It's easy to see why, the chance to travel and take a well-earned break is appealing and in recent years the gap year has become increasingly popular.
In this guide we'll give you the lowdown on all things gap year – from what they are, to the benefits, and how to take a gap year in the UK.
What is a gap year?
The clue's in the name, right? Wrong! A gap year actually refers to any length of time between studying and going on to further study or employment. So, whether it's a couple of weeks, a month, or relocating for a full year – it all counts.
Gap years can get a bit of a bad rep with some viewing them as a waste of time or a way to put off studying. In this guide, we'll cover all the positive reasons to take a gap year, which includes learning life skills you won't get in the classroom. The important thing to know is that a gap year is a chance to learn, travel, and take a well-earned break.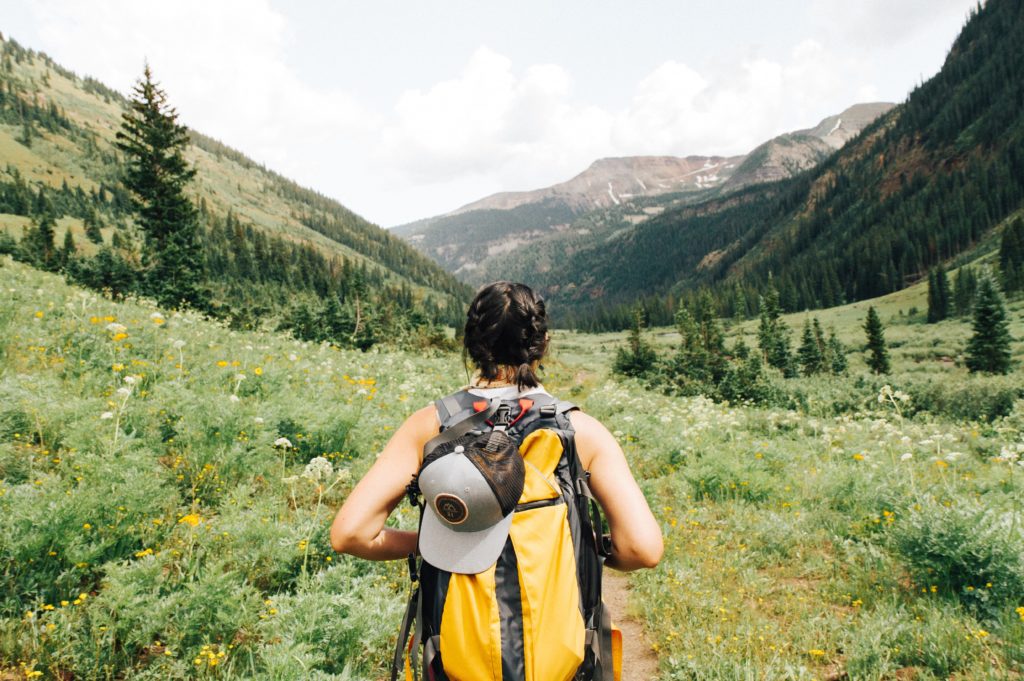 Why take a gap year?
Much like a year studying abroad, gap years present an opportunity to learn skills, experience different cultures and get a taste of the world outside of your comfort zone. Take a look at some of the top reasons to think about taking a gap year below:
A Break
Feeling indecisive? Burnt out? In need of adventure? Why not take a gap year? Gap years tick lots of boxes but the most important one might be the chance to have a break. It can't be overstated how useful it can be for students to take a breather after a hectic exam season and refocus themselves.
Lurching from college straight to uni can leave little room to have a proper think about what to study and where to go. Rather than being forced to make decisions in a rush, a gap year gives students the chance to reflect. Even a couple of weeks or months can be enough time to research courses, reconnect with passions that could become future careers, and plan where to study.
New Skills
Another reason to take a gap year is the opportunity to gain skills and experience. These range from skills picked up whilst travelling, like a sense of independence and problem-solving, to skills you can hone at work experience placements, perhaps in disciplines like medicine or journalism.
Boost your CV
If you're career-orientated, a gap year is a good opportunity to supercharge your CV. Unlike some of your peers who may head straight into further education, you'll have spent your time challenging yourself, travelling, learning about new cultures, and perhaps undertaking work experience.
All of this is looked at favourably by employers. Similarly, if you're applying to a uni with a competitive application process, your gap year could help you to secure a spot.
What kind of gap year is right for me?
It's clear that there are lots of reasons to take a gap year, but to make the most of it you need to consider what you want to get out of it. Ask yourself what's most important: to learn new skills? Earn some extra money? Or do some travelling?
By narrowing down what specifically you're trying to gain by having a gap year you avoid an aimless year out. These are some of the types of gap years you can go on…
Volunteering
This is one of the most popular types of gap year. For those wondering how to take a gap year from the UK, volunteering could be the answer. There are loads of voluntary projects to get involved in, these range from coral reef conservation in Australia, building hospitals in third world countries, or helping out at overseas orphanages. This is a particularly rewarding type of gap year.
Travel
For many, the biggest reason to take a gap year is to travel. The opportunities for travel-focussed gap years are broad, from experiencing the sights of China and South East Asia, working as a chalet host in Switzerland to foodie tours of Spain or marine adventures in Belize. Wherever you plan on going, you'll learn about new cultures and expand your skill set.
Working
If you want to get a headstart on your future career – this is the option for you. If you're heading to uni after your gap year, consider what you want to study. That way you can choose a work placement or internship that complements your course. For instance, future zoology students may want to look for wildlife conservation programmes and journalism students may want to look for roles in local newspapers.
Solo or pre-packaged?
Lastly, you'll need to decide whether you want to fly solo on your gap year or do it as part of a gap year program. Essentially, do you want to plan it yourself or go on a pre-arranged trip? There are pros and cons to each. The biggest benefit of doing a gap year you've arranged yourself is having complete control over your itinerary and flexibility. This can come in handy when you're balancing a budget.
Going on a pre-packaged gap year, however, can take some of the stress off your hands. It's also a chance to go on a tried and tested route and, usually, have someone to call on if things go wrong. Work out which is more important to you – having a sense of freedom or a failsafe.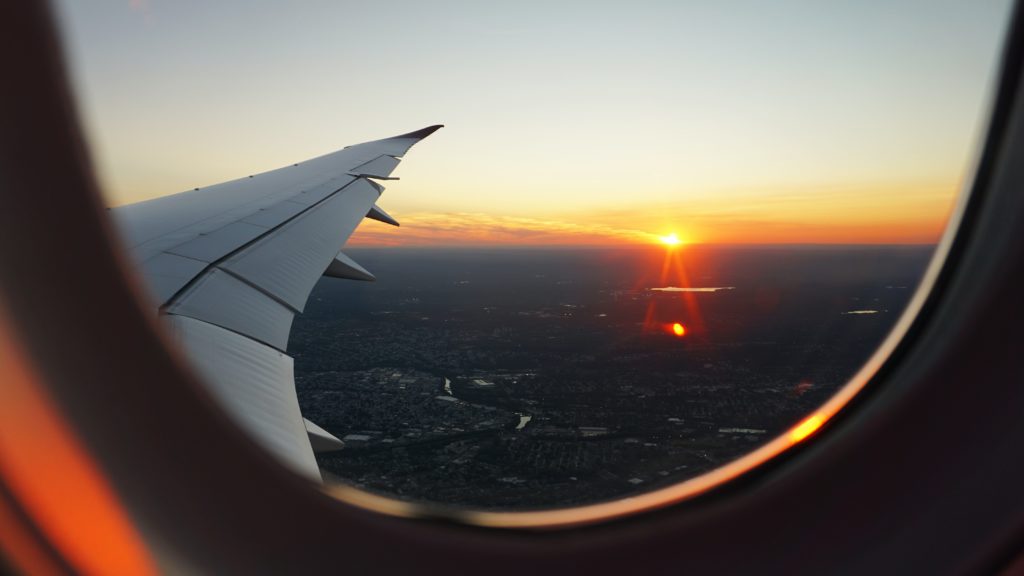 Plan ahead
So, you've decided to take the plunge and go on a gap year… What happens now? When you're working out how to take a gap year from the UK, you'll need to consider how long you want to go for, where you want to go, how to get there and what to pack.
How long?
First things first, what's your budget for your gap year? This will be a determining factor in the length of time you can go on a gap year for. Depending on where you go there'll be plane tickets to purchase, shipping fees, accommodation costs, and general living expenses.
Once you've worked out a budget, you'll also want to think about what type of gap year you're doing. The length could be dictated by how long your volunteer program runs or which travel route you've chosen. Six-month placement teaching in a school or an open-ended internship? Island-hopping in Greece or an epic American road trip?
Deciding where to go
The fun bit! It all comes down to what you're going on a gap year for. Popular options include countries where English is widely spoken (unless you're bilingual). For cultural explorations, you can't do better than Hong Kong and China where you can experience majestic historic landmarks while also sampling the wares of street food hawkers and colourful markets. Australia is popular with outdoor enthusiasts thanks to its miles of sandy surfing beaches and cosmopolitan, coastal cities.
Choose a country that fulfils your criteria. Looking for a chance to experience new landscapes? Go coast to coast in Costa Rica taking in the Arenal Volcano and Monteverde cloud forest. Looking to break into the fashion industry? Work experience placements in style-centric cities  like Milan or Paris will make the most sense.
Travel Logistics
Travelling for any period of time is exciting, but can also be incredibly daunting – especially if you're planning on being away from home for an extended period of time. Thinking about travel logistics during this time can also be a cause for anxiety. Pre-planning and some careful luggage choices can make gap years a lot less stressful.
Once the flight is booked, make sure you know the exact airline restrictions so you don't get caught out by any nasty excess fees. It's also possible to avoid the risk of this by sending your luggage ahead of time – this way, it will be waiting for you when you arrive at your next exciting destination!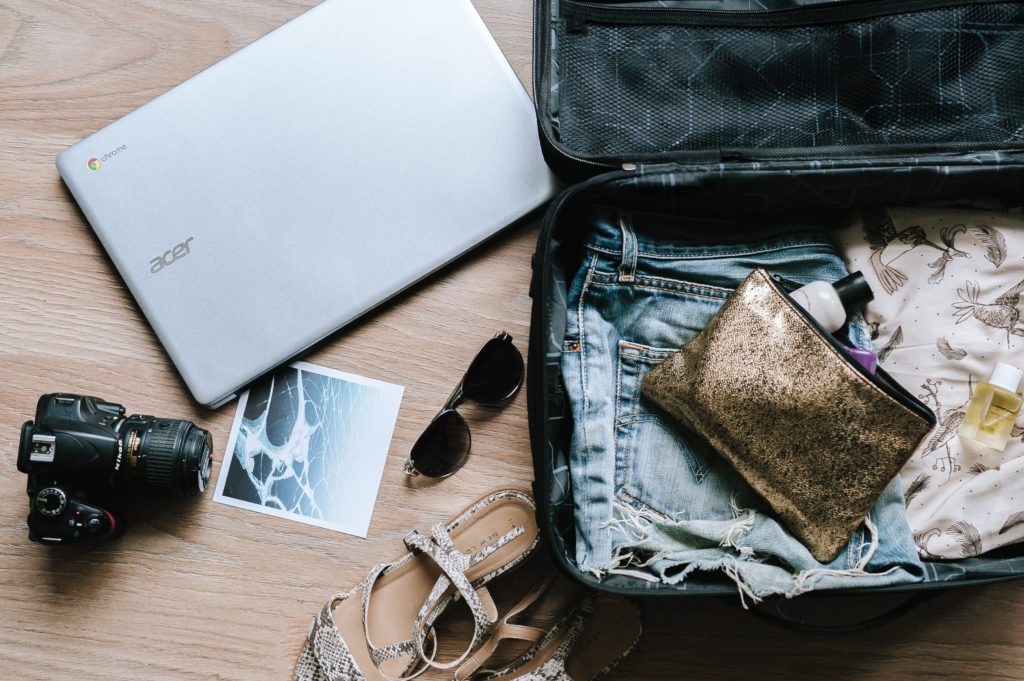 What to pack
If you're wondering how to take a gap year in the UK or abroad, packing should be at the top of your list. Packing for an entire year abroad can feel like an overwhelming task. Even if you've opted to do a six-month trip instead, this stage of the process is intimidating. So get started early with your organisation to give yourself a stress-free start to your gap year. 
Clothes
Begin by packing clothes appropriate for the climate you're travelling to. Some simple checks you can do include checking the weather in the region you're heading to for the specific month/s you'll be there. Also, think about what it is you're doing whilst there. Whether you're working in an office or hiking in the mountains – your itinerary will dictate which clothes to bring.
Miscellaneous
There are some universal items you'll need to bring with you. They might sound obvious but make a little checklist and give yourself peace of mind by ticking these off. You'll need a laptop and your phone, plus all the relevant charging cables and adaptors depending on the country you're visiting.
Next, all your travel documents including passport, insurance, and plane tickets. This is how to take a gap year in the UK 101, but don't let the obvious and essential things in this list get overlooked!
Shipping for Your Gap Year Abroad
There are a lot of moving parts when it comes to a gap year. For some students, this might be the first big trip they've done on their own. Shipping headaches shouldn't spoil the experience. Our luggage shipping services let you navigate the airport hands-free and avoid mishandled goods and excess baggage fees. Simply get a quote and book, pack your items, and track your things as we courier them to your end destination.