California
Traveling to or from California? Sherpr offers a fast, no hassle, door-to-door shipping service to California, allowing you to travel hands-free
Ship luggage to California in 4 simple steps
No hassle, door to door delivery of your luggage and boxes in California
Book

Get an instant quote then book your items in with our easy to use site

Pack

Next, you'll need to pack your items in a suitcase or box

Track

Now it's time to relax! A courier will collect your baggage and other items from your home address or workplace. Keep tabs on your items' journey to California with our handy tracking service

Delivered

You focus on your journey, we'll get your items to your end destination. No airport queues or time wasted with luggage delays when you ship luggage and boxes to California with Sherpr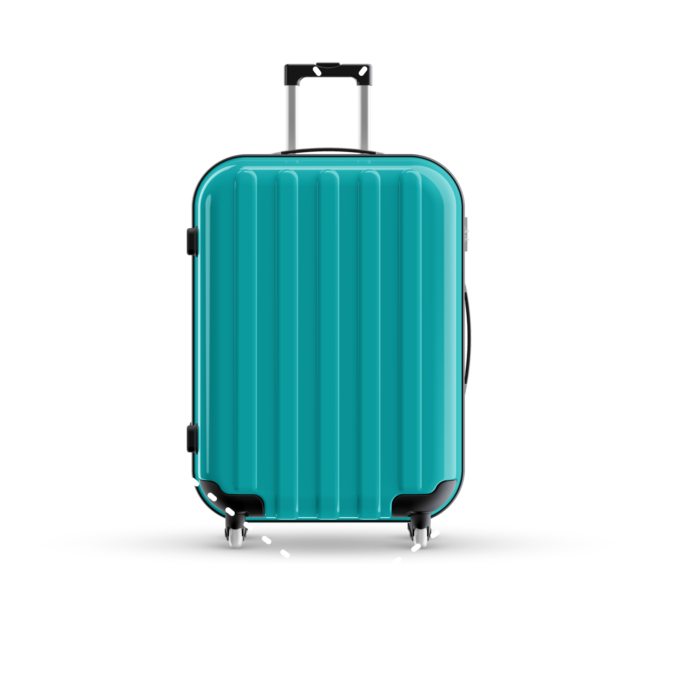 "We moved over 10+ boxes seamlessly from London to New York with Sherpr. The staff were super helpful throughout the whole process and we cannot thank them enough for the patience they gave us before and after we had relocated."

Adrian, London

Why Sherpr?
Shipping to California, door-to-door luggage courier service
Simple Shipping

Forget the hassle and stress of airports and airlines, mishandled goods and excess baggage fees. Sherpr's shipping service in California means you can travel to the airport hands free and avoid excess baggage queues.

Send your personal items from any city in California, whether it's Los Angeles or San Francisco or anywhere else, to over 200 countries and unlike airlines, we provide you with a flat rate and no additional charges.

Customs

Shipping to California is easy, even more so when you are shipping within the U.S. Simply book, attach your shipping label and meet your items at your final destination.

We may require proof of why you are shipping to California for customs purposes if you are shipping from an international country. Please refer to our FAQs for more information, or contact us on [email protected].
Get a Quote
Packing Considerations
Follow our guide and recommendations on how to pack your items for safe shipping


Luggage
Pack your belongings in a hard or soft suitcase, but please make sure all the straps are tucked in, taped down, or taken off. For this reason, we do not accept rucksacks and holdalls for shipments to California. It is better to opt for a sturdy suitcase, rather than lightweight, and we do not recommend shipping designer luggage.
Place your labels in a plastic sleeve and attach it securely to the suitcases with cable ties. This will prevent the labels falling off and the bags being lost. Do not lock your suitcase when closing it, as customs and/or the courier may need to verify the contents of your items.


Boxes
We recommend shipping in a double walled box or higher when sending items to California. Within the boxes, we recommend packaging up individual fragile items with some form of cushioning, like bubble wrap. Ideally, spread your heavy items out between boxes rather than packing a whole box of heavy items. Include a spare copy of your label in the box for verification purposes.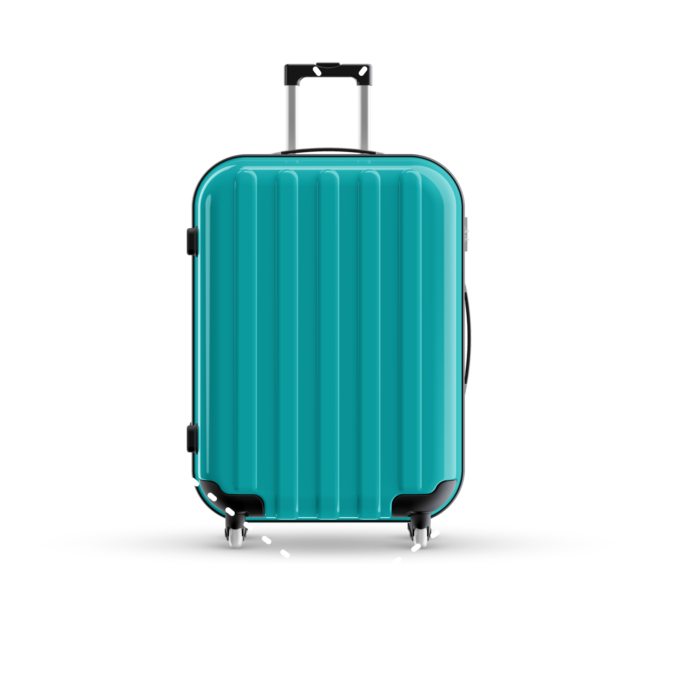 "Sherpr delivered my suitcases to Florida in just 2 days which was a lovely surprise. Picked up at home in Cardiff and was already in Florida when I arrived"

Fran, Birmingham
Why ship to California?
Ship your luggage and boxes, door to door
Relocation service in California

Forward-thinking eats, sun-smashed festivals, and Hollywood glamour… Whether you're relocating to California for work or leisure, we can help with the big move with our relocation services.

All you need to do is pack your items in double walled boxes and sturdy suitcases. We'll do the rest.

Students

California is one of America's leading college states with a cluster of prestigious institutions. The biggest of them is the 'billionaire factory' – Stanford. Nestled in Silicon Valley it churns out world leaders and business people. Places at The University of California, Berkeley are similarly covetable. The college counts Turing Award, Pulitzer Prize, and Nobel Prize winners amongst its alumni. 

Our team can take that off your hands with our affordable door-to-door student shipping service in California. Check out our student shipping page for more information. 

Leisure Travel

The Golden State has plenty of opportunities for leisure travellers. A sunshine cocktail of redwood forests, surfing beaches, and landmarks like the Golden Gate Bridge, keep tourists coming back each year.

Nature-lovers should head to Yosemite National Park for towering El Cap and woodland walks, tech-heads make their home in Silicon Valley, and San Francisco is where artsy neighborhoods like Haight Ashbury and The Mission sit side-by-side. 

Don't mess around with airport queues and excess baggage fees as the state of California is notorious for both. Send your items with us and we'll have them waiting at your hotel in San Francisco, Los Angeles or wherever you choose to travel, ready for your arrival. This means more time exploring The Painted Desert and working on your golf swing at luxury resorts.

Business Travel

For companies looking to send items abroad from California, shipping with Sherpr is a no-brainer. Compared to airlines, we let you send more items and at a weight of up to 66lbs with no additional fees.

Sports Vacation

If you are travelling to California for pleasure or work then you may want to send your sports equipment ahead of time. With Sherpr's shipping services in California, we can provide you with boxes made specifically for bikes and golf clubs, ensuring they travel safely in transit.

COVID Care Packages

In need of sending a care package to a loved one in California? You can send packages of any size around the world with Sherpr, simply get a quote by selecting 'Get Quote' below.