British Airways luggage allowance and fees
Flying with British Airways? Here is some useful information about British Airways baggage fees & luggage allowance.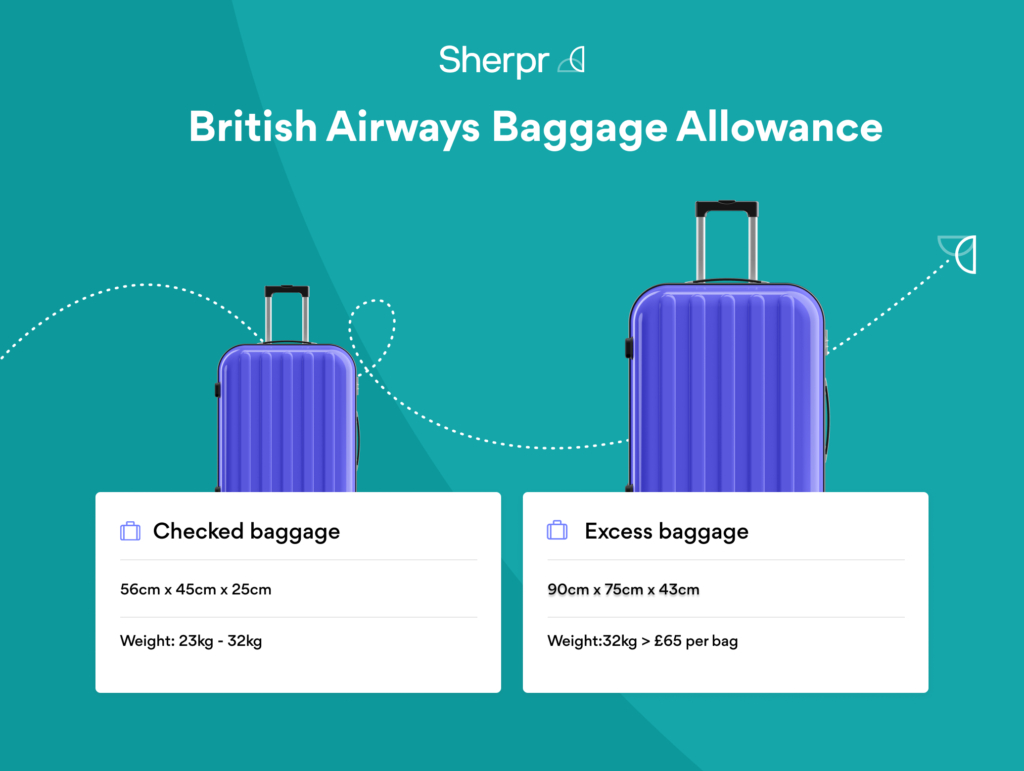 | Class | Dimensions | Weight | Cost | Other information |
| --- | --- | --- | --- | --- |
| Cabin Baggage Allowance | 56cm x 45cm x 25cm | 23kg | N/A | N/A |
| Checked Baggage Allowance | 90cm x 75cm x 43cm | 23kg – 32kg | £20 – £65 | *see excess baggage* |
| Excess Baggage Allowance | 90cm x 75cm x 43cm | 32kg | £65 per bag | *see excess baggage* |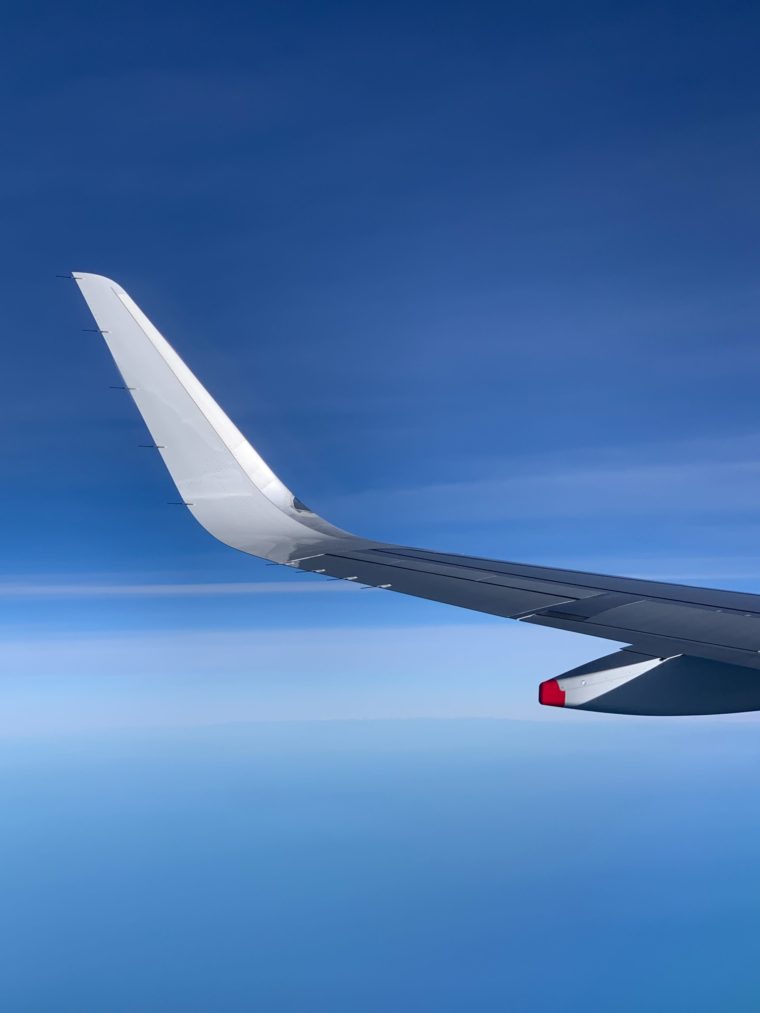 British Airways baggage allowance & fees
Carry-on baggage
British Airways passengers are allowed one piece of hand luggage and one personal item as carry-on baggage. The maximum size for hand luggage is 56 x 45 x 23cm and it must weigh no more than 23kg. The small item must be no larger than 40 x 30 x 15cm.
If your hand luggage is larger than this, it will be checked into the hold, and you will be charged for checked luggage.
Checked baggage
You can add checked baggage either during booking or at the airport, although be aware that booking at the airport will cost you more. You can expect to pay anywhere between £40 – £65 per bag.
The cost of travelling with checked baggage will depend on your route. Bags should not be heavier than 23kg or 32kg. The maximum British Airways baggage size is 90 x 75 x 43cm – anything larger than this will be classed as excess baggage.
Excess baggage
Any bag exceeding 90 x 75 x 43cm will be counted as excess baggage and subject to an excess baggage fee of £65.
If your bag is heavier than 32kg it will be shipped as cargo. Please contact the airline directly for more information about this.
Contact British Airways
To get help with BA baggage allowance enquiries, you can contact British Airways directly on 0344 493 0787 6am – 11pm daily.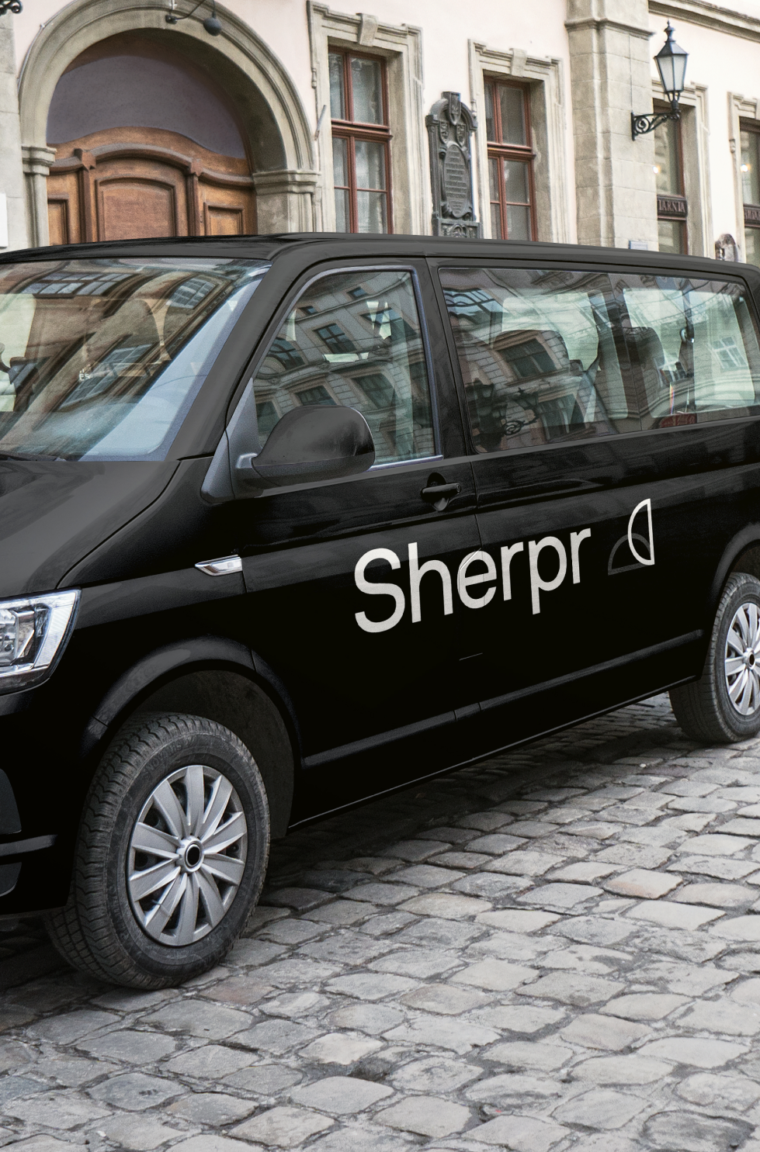 Alternative to excess baggage fees
Travelling doesn't have to mean excess baggage fees, mishandled goods, and endless airport queues.
We make shipping luggage easy with our door-to-door luggage courier service. Looking for cheap shipping? We're transparent with our costings, unlike airlines, you'll be charged a flat rate with no surprise charges.
Simple Shipping

Forget the hassle and stress of airports and airlines, mishandled goods and excess baggage fees. Sherpr's shipping service means you can travel to the airport hands free and avoid excess baggage queues.

Send your personal items to over 200+ countries and unlike airlines, we provide you with a flat rate and no additional charges.

Customs
Get a Quote for Our Luggage Shipping