Shipping To Canada From UK
Rated excellent for shipping from UK to Canada
Shipping UK to Canada hassle–free with Sherpr!

Luggage shipping UK to Canada
Planning a Canadian adventure? Sherpr provides a fast and easy process for shipping luggage to Canada from UK. Whether you're heading there on holiday or making a permanent move, forget about lugging your luggage to and from the airport. Our stress-free box and luggage delivery service will take care of it for you. No more worrying about strict airline restrictions and extortionate baggage fees! Ship to Canada with Sherpr and take all the belongings with you that you want. Book your shipping to Canada cost-effectively with Sherpr. We offer a flat rate for up to 30 kg of luggage and the cheapest shipping from UK to Canada! Send luggage abroad with Sherpr and enjoy stress-free travel.

Parcel & box shipping to Canada
Sherpr's easy-to-use platform offers seamless and reliable UK to Canada shipping solutions for all your parcel, gift and box shipping needs. We offer competitive rates and a straightforward booking process that makes international shipping to Canada easy. With our network of carriers and shipping partners, rest assured that your packages will arrive safely and on time. And auto-tracking tools mean that you can trace your shipment along the way. When it comes to gift and box shipping UK to Canada, we're the experts. Experience the convenience of sending gifts, parcels and boxes with Sherpr's dedicated service. And benefit from unlimited customer support and assistance whenever you need it.

Student shipping UK to Canada
Embarking on a new academic journey or studying abroad in Canada? Your trusted UK to Canada shipping partners at Sherpr are on hand to help. Our door-to-door delivery student shipping service ensures that your personal belongings, textbooks, and essentials ship to Canada and reach you safely and on time. And student shipping luggage to Canada from UK costs less than you think. Our competitive rates mean we can ship to Canada at the cheapest prices. Choose Sherpr as your reliable student shipping solution and focus on your studies, knowing your belongings are in good hands.

Relocation UK to Canada shipping
Planning a life-changing move to Canada? Our relocation shipping services are tailored to make your transition seamless and stress-free. We understand the importance of protecting your cherished possessions ensuring that they reach your new home with care and efficiency. Offering competitive rates for shipping UK to Canada and a user-friendly booking process, we simplify the complexities of international relocation. Our network of trusted carriers and partners guarantees a smooth journey for your belongings. Stay updated with real-time tracking and focus on travelling to your new home, while we take care of the rest.
The simple way to ship to Canada from UK
Book

Get an instant quote then book your UK to Canada shipping and fill in the relevant customs forms online with our easy-to-use site.

Pack

Pack your items securely in a suitable suitcase or box and attach the label that you can choose to print yourself or receive through the post from us.

Track

Now it's time to relax! Our courier partners will collect your items from your home address. Keep tabs on your items with our handy tracking service.

Delivered

You focus on your journey, we'll get your items to your end destination ready for your arrival. No airport queues, delays, or unexpected fees.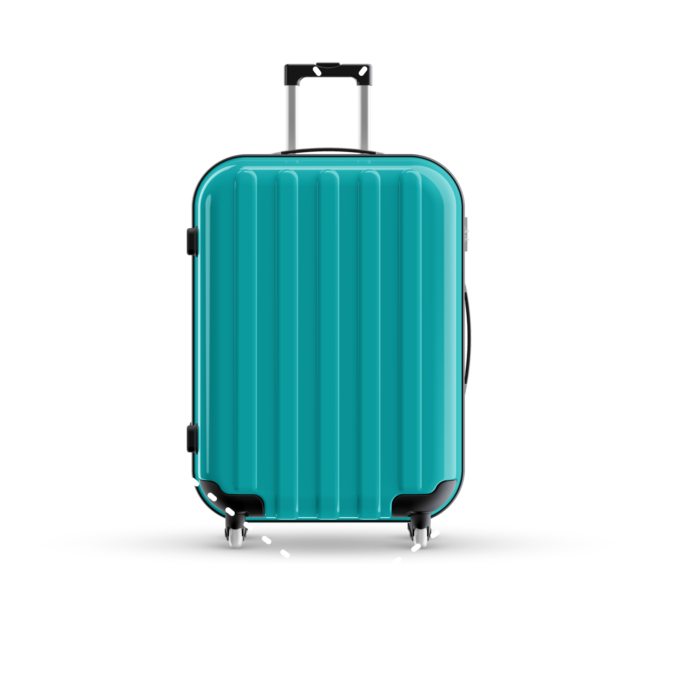 "Simple, effective and cost efficient. We will be using this service again."

Ajo, Sunderland
Why Sherpr for shipping to Canada from UK?
Economical

Cheapest shipping from UK to Canada: Book shipping to Canada cost-effectively, and enjoy a quality and budget-friendly delivery service.

Convenient

Ship to Canada the easy way: Sherpr simplifies the shipping process, offering a hassle-free experience with an easy-to-use platform and user-friendly services.

Customer Service

Support when you need it: Count on our dedicated customer care team to help you with your shipment, ensuring a seamless experience every time.

Express Delivery

Fast shipping from UK to Canada: With our express shipping service, you can be sure that your items will arrive quickly and securely.

 

Tracking

Follow your shipment: Stay abreast of where your belongings are with real-time tracking tools. Follow your belongings each step of the way .

Peace of mind

Stress-free travel: With your parcel or luggage safely on its way, you can relax and let our UK to Canada shipping service take care of it all.

Information about shipping from UK to Canada
When it comes to shipping from UK to Canada,  to ensure a seamless experience you need to consider international regulations and logistics for your luggage and belongings, as well as yourself. It's important to understand the process first so, before you ship to Canada from UK, consider the following:
Know the rules

Familiarise yourself with Canada's travel import and customs clearance procedures to ensure compliance and avoid any unnecessary delays or fines.

UK to Canada shipping restrictions

Packaging your items

To prevent your belongings from getting damaged during transit package them securely. Sturdy boxes, padding, and secure wrapping can protect fragile or valuable items.

Shipping documentation

Shipping luggage to Canada from UK includes filling in various customs documents. With Sherpr, our online system will guide you through this step by step.

Insurance for loss and damage

When you're shipping from UK to Canada with Sherpr, insurance cover against potential loss and damages of £100 is included and you can add more up to £3000.

Cheapest shipping from UK to Canada

Shipping from UK to Canada with Sherpr can save you from paying excess baggage fees and the peace of mind of reliable and timely delivery of your belongings.
Get a Quote
Why Ship to Canada?
Seamless travel
Whether you're travelling to Canada for business, adventure, or personal reasons, Sherpr simplifies the process of shipping luggage to Canada from UK for you. Exploring the Canadian outdoors often requires additional gear, such as hiking, skiing, or camping equipment, which can be challenging to transport on commercial flights. Sherpr's shipping to Canada from UK service streamlines the process, so you can travel hassle-free.
Convenient and cost-effective
Say goodbye to excess baggage fees and the stress of lost belongings during transit. Our comprehensive luggage shipping service offers door-to-door pick-up and drop-off. Sherpr was founded to make travel more convenient, stress-free, and cost-effective, offering the cheapest shipping to Canada from UK. You can ship to Canada from UK and back again, for both outbound and return trips, or solely for the return journey, ideal for souvenir-shopping enthusiasts.
Flexible and versatile
Sherpr also helps people who are planning relocations with removals and home shipping to Canada from UK. We cater to students who need to transport their belongings to and from Canadian colleges when returning for visits or at the end of semesters. Moving out of dorm rooms and returning to the UK can be challenging, but our shipping service from Canada to the UK simplifies the journey home.
Beyond luggage shipping to Canada from UK, Sherpr offers parcel delivery too. Whether you want to send gifts to family in Canada, a care package to a friend, or anything else, shipping to Canada has never been more convenient. We specialise in shipping to and from over 200 global destinations, making us your trusted shipping partner worldwide.
Shipping UK to Canada: Navigating Customs
When shipping luggage to Canada, it's really important to understand and adhere to Canadian customs requirements. Legally, you're obligated to complete a customs declaration and include it with your shipment. Whether you're sending personal belongings or a thoughtful gift, failing to provide the necessary customs documents could result in your shipment being halted at the Canadian border. If that happens, you could find yourself facing return charges to recover your shipment. Sending your luggage to Canada through Sherpr ensures that you receive the appropriate customs documents, ready for you to fill out, print, and sign.
Typically, Sherpr's international shipments sail smoothly through customs, often without incurring duties or taxes, thanks to the generous duty-free allowances granted for personal items in many countries. However, it's important to know that customs procedures and allowances vary from country to country. Because we don't have control over each country's customs requirements, we strongly recommend taking the time to conduct your own research into Canadian customs regulations and quarantine requirements. Stay informed about potential customs duties when you ship to Canada from UK and diligently follow any directives issued by customs officials.
Self-clearance rules for Canada
When you're shipping UK to Canada, your items can only be cleared once the consignee has arrived in Canada. If your shipment is to Ontario you must either self-clear it in person at a local Canadian Border Services Agency (CBSA) location or obtain the relevant documentation from customs (CBSA) at the port of entry. Ports of entry include Hamilton Airport for the Toronto area or Mirabel in Quebec for the Ottawa area.
If you're shipping to Quebec, Nova Scotia, New Brunswick, Manitoba, Prince Edward Island, Saskatchewan, Alberta, Newfoundland and Labrador, Northwest Territories, Yukon, or Nunavut, you will need to clear it in person. So before you go ahead with shipping your luggage to Canada, make sure you have access to a CBSA location.
Be aware that when shipping luggage to Canada from UK, any goods left uncleared for 40 days following their arrival will be considered "abandoned" by Canadian customs. Ownership of these items will then transfer to the Canadian state for disposal. So make sure you plan your shipping to Canada accordingly, especially when dealing with time-sensitive shipments.
Prohibited items when shipping to Canada from UK
When you're shipping to Canada from UK, for the sake of safety and compliance it's essential to understand what items are not allowed to be included. While clearance is usually straightforward, certain items are prohibited—standard practice for most shipping companies worldwide. Whether you're sending a parcel, a box or shipping luggage to Canada check our full list of prohibited items before you go ahead. But a general overview of items you cannot send internationally includes:
Medicines
Perishable Foods
Animal Products
Aerosols
Cash, Credit Cards, Debit Cards
Dangerous Goods
Hazardous Goods
Plants
Liquids
Passports or Other Confidential Personal Documentation
Popular Canadian destinations

Vancouver
The city of natural beauty and urban sophistication, Vancouver offers a wide array of year-round activities and attractions. From its picturesque skyline against the backdrop of stunning mountains to the serene Stanley Park in the heart of the city, Vancouver offers a diverse range of experiences. While you explore, trust Sherpr to ship to Canada from UK for you.
When to visit: Spring in Vancouver, from March to May, offers mild weather and fewer tourists, ideal for exploration. Alternatively, if you're drawn to festive atmospheres, visit during the winter months, from November to December. Experience festive cheer, Christmas lights, and New Year's celebrations in this lively city.
How to get around: Vancouver's public transport system is efficient, with the SkyTrain being a convenient way to explore. Walking and cycling are also popular options, especially for exploring the city's scenic neighbourhoods.
Neighbourhoods to know: Vancouver is known for its diverse neighbourhoods. Kitsilano (Kits) exudes a beachy vibe, Gastown offers historic charm, and Commercial Drive is known for its artsy, bohemian atmosphere.
Things to do: Vancouver presents a plethora of activities. Explore iconic spots like Stanley Park and Granville Island, savour gourmet dining, visit museums like the Vancouver Art Gallery, catch live performances at the Orpheum Theatre, and embark on scenic adventures, like whale watching in the Pacific Ocean.

Toronto
Known as "The Six," Toronto is a dynamic city with a wealth of year-round activities and attractions. From its iconic skyline featuring the CN Tower to the green oasis of High Park and the diverse neighbourhoods, Toronto offers a vibrant urban experience.
When to visit: Spring in Toronto, spanning from March to May, brings pleasant weather and fewer crowds, making it an ideal time for exploration. Or if you're drawn to festivities, winter lights and Christmas markets, visit during the winter months, from November to December.
How to get around: Toronto's transport network is efficient, with the TTC subway system being a popular choice. The city is also walkable, and you can explore its neighbourhoods on foot. Taxis and rideshare services are readily available for convenience.
Neighbourhoods to know: Toronto's diverse neighbourhoods offer distinct experiences. Kensington Market is a bohemian haven, Yorkville boasts luxury shopping, and Queen Street West exudes artsy vibes, reflecting the city's multicultural spirit.
Things to do: Toronto offers a multitude of activities. Visit iconic landmarks like the Royal Ontario Museum and the Art Gallery of Ontario, experience their thriving restaurant scene in diverse neighbourhoods, attend theatre productions in the Entertainment District, and take scenic ferry rides to Toronto Islands for breathtaking city views.

Montreal
Montreal, known as "La Métropole," is a city of diverse experiences and year-round attractions. From its historic Old Montreal and vibrant arts scene to the culinary delights of its renowned restaurants, Montreal promises a rich blend of culture and adventure.
When to visit: The best time to explore Montreal is during the summer months, from June to August when the city comes alive with festivals and outdoor events. Alternatively, visit in the colourful fall season for pleasant weather and stunning foliage.
How to get around: Montreal has a super efficient bus and a metro system, making it easy to navigate the city without a car. Walking and cycling are popular in the downtown area, and ride-sharing services are readily available.
Neighbourhoods to know: Old Montreal exudes historic charm with its cobblestone streets, while the Plateau Mont-Royal is known for its artistic community. Downtown offers upscale shopping, and the Latin Quarter boasts lively entertainment. Le Village is famous for its LGBTQ+ scene.
Things to do: Montreal offers an array of activities. Explore Old Montreal's cobblestone streets and visit historic sites like the Notre-Dame Basilica. Dive into the arts scene at the Montreal Museum of Fine Arts, enjoy world-class dining in the Mile End neighbourhood, and don't miss the vibrant festivals that bring the city to life. Experience the city's love for hockey with a Canadiens game, and savour iconic dishes like poutine and bagels.

Whistler
Nestled in the breathtaking landscapes of British Columbia, Whistler offers a unique blend of outdoor adventures and serene beauty. From the majestic Whistler and Blackcomb mountains to the charming village atmosphere, Whistler provides an unforgettable mountain escape.
When to visit: Whistler's allure shines during the winter months, from December to April, when it transforms into a winter wonderland. Alternatively, for those seeking milder weather, the summer season from June to August is ideal.
How to get around: Whistler's compact village layout makes it easily walkable, allowing you to explore its charming streets and scenic views. Biking is a popular mode of transport during the summer, and the reliable public transport system simplifies getting around.
Neighbourhoods to know: Whistler's village is known for its alpine-inspired architecture and welcoming ambience. From the bustling Whistler Village Square to the serene Whistler Olympic Plaza, each corner exudes its unique charm.
Things to do: Whistler offers an abundance of activities. Hit the slopes for world-class skiing and snowboarding during the winter, or explore the vast network of hiking and mountain biking trails in the summer. Don't forget to experience the thrill of the Peak 2 Peak Gondola and indulge in local cuisine at the vibrant restaurants.
Frequently Asked Questions
How much does shipping cost from UK to Canada?

The standard cost of shipping boxes, parcels and luggage from the UK to Canada is £144 for 20kg and £213 for 30kg. It typically takes around 4-5 working days but, if you're in a hurry, Sherpr offers an express shipping service that takes just 3-4 working days.

What is the cheapest way to send a parcel to Canada from UK?

The cheapest way to send a parcel to Canada from the UK is through our standard shipping service. For a 20kg parcel, the standard UK to Canada shipping cost is £144 and £213 for 30kg and takes 4-5 working days.  Sherpr's express shipping option will get your 20kg parcel to its destination in 3-4 days at a cost of £196. For a 30kg parcel sent via express, the cost is £292.

What is the best company to ship from UK to Canada?

Sherpr are the experts in shipping from UK to Canada, offering competitive rates and reliable services. However, the best shipping company can vary depending on your specific needs. Compare rates, delivery times, and customer reviews to find the right fit for your shipment.

How to send a gift to Canada from UK?

International, door-to-door shipping services like Sherpr are a reliable and fast way to send a gift from the UK to Canada. Package your gift securely, choose the most suitable shipping option and complete customs documentation with our easy-to-use site. Insurance is included up to £100. You can also explore gift delivery services that operate between the UK and Canada for added convenience.

Do you have to pay duty on gifts from UK to Canada?

You might be required to pay duty and taxes on gifts shipped from the UK to Canada. The specific amount depends on the value of the gift and its contents. However, there are exemptions and thresholds for gifts, and not all shipments will incur duty or taxes. Check with the Canada Border Services Agency (CBSA) or consult their website for the most up-to-date information on gift exemptions and customs regulations.
Alternative Ways to Ship to Canada from UK
While Sherpr is a convenient option for shipping your belongings to Canada, it's worth exploring other alternatives to match your needs. A few alternative approaches to consider include

International Removals: If you and your family are embarking on a new life in Canada and have a significant amount of furniture and personal items to move, international removal companies offer comprehensive solutions. This allows you to transport your entire household in one go, simplifying the moving process.
Air Freight: For those with a limited number of oversized items to ship to Canada, like sofas, refrigerators or vehicles, air freight provides a speedy shipping option. Shipping UK to Canada by air freight tends to be more expensive because charges are calculated based on the weight and volume of your shipment. And you'll also need to factor in the logistics of getting your items to and from airports.
Sea Freight: Shipping UK to Canada by sea freight is a viable choice for transporting large, bulky items that might be challenging to transport otherwise. Your belongings will be shipped in cargo containers on cargo vessels. While sea freight offers a cost-effective solution for transporting substantial items, it requires patience due to longer transit times. It could take up to two months for your items to reach their destination. As long as you don't mind the longer shipment time, shipping UK to Canada via sea freight can be a good option.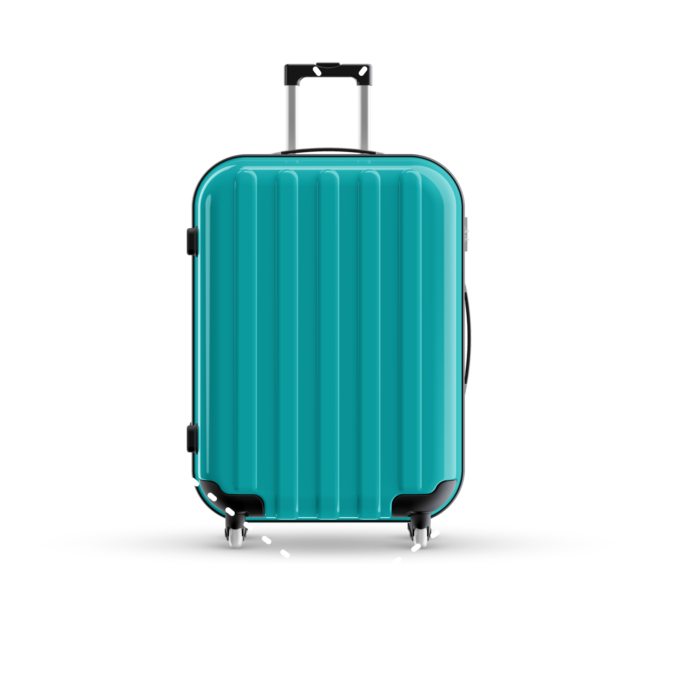 "Excellent experience. First time using Sherpr but it will not be the last. Takes the hassle factor out of transporting golf clubs and heavy suitcases, also cost effective"

G.Kellher, Edinburgh