Czech Republic
Travelling to or from Czech Republic? Sherpr offers a fast, no hassle, door to door shipping service, allowing you to travel hands-free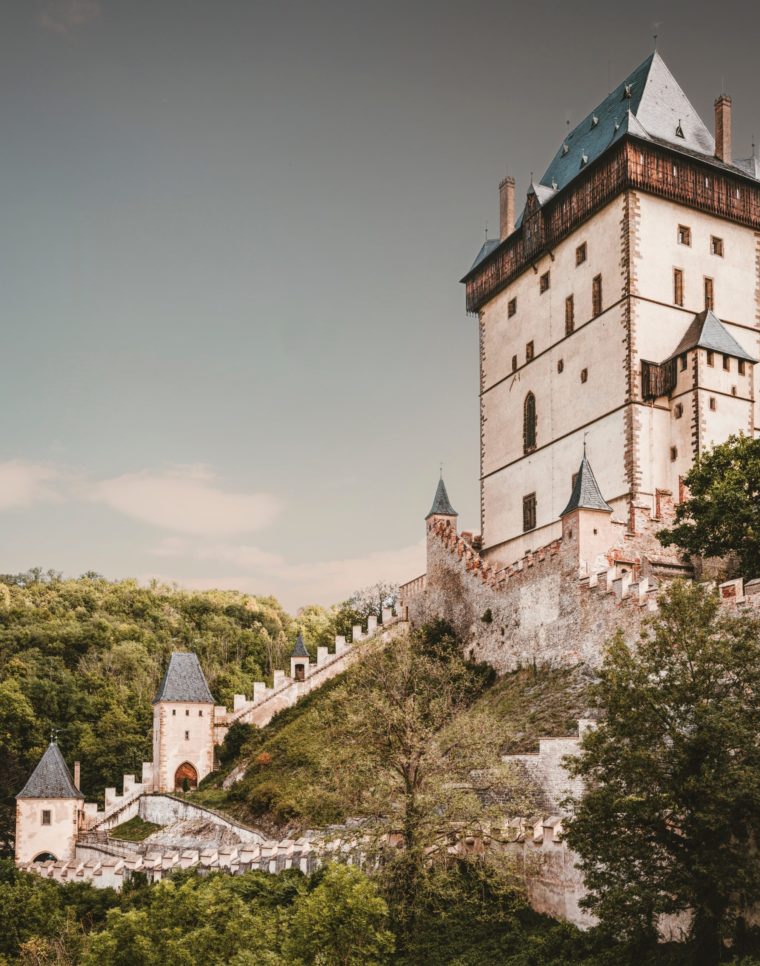 Why Sherpr when Shipping to Czech Republic?
Simple Shipping

Forget the hassle and stress of airports and airlines, mishandled goods and excess baggage fees. Sherpr's student shipping service means you can travel to the airport hands free and avoid excess baggage queues.

Send your personal items to over 200+ countries and unlike airlines, we provide you with a flat rate and no additional charges.

Customs

When shipping items to Czech Republic from outside of the EU, you will be required to provide information on the contents of your items. Sherpr will provide you with all of the relevant paperwork to have your items pass through customs quickly.

We may require proof of why you are shipping to Czech Republic for customs purposes. Please refer to our FAQs for more information, or contact us on [email protected].
Get a Quote
Why ship to Czech Republic?
Ship your luggage and boxes, door to door
Relocation

Bordered by Austria, Germany, Poland and Slovakia, the Czech Republic boasts snowy ski slopes in the winter and alpine hiking in the mountains during summer months. The cityscapes are just as impressive with baroque architecture in the capital city of  Prague and streets lined with museums, galleries, and restaurants. 

If you're moving to Czech Republic for work, or to be closer to your family then you will need to provide us with some key documents. You will need to provide a copy of your passport, your flight details, proof of employment such as your employment contract and also proof of your address within Czech Republic.

Make sure to pack your items in double-walled boxes or robust suitcases for safety in transit when using our relocation services.

Students

Up routing and studying couldn't be more exciting, however, moving your personal items can be a drag. Here at Sherpr, we are made up of people that have travelled the world studying so we know the pain points of moving items to and from different countries. Let us take care of the uni shipping whilst you travel hands free.

Visit our student page for more information on student shipping.

If you are travelling to Czech Republic to study you will need to provide a copy of your passport, your flight details and a letter from your place of study confirming your attendance, the course to be studied and the duration.

Leisure Travel

Come the weekends locals and expats can be found escaping to Brno for castles and cathedrals or the spa city of Karlovy Vary for thermal springs. During the week Prague has lots to offer with it's Old Town steeped in history and it's grand baroque architecture. 

Avoid airlines excess baggage fees and send your luggage with Sherpr door to door so you don't have to carry it to and from the airport. Have your items waiting at your hotel ready for your arrival.

If you are travelling to Czech Republic for a holiday you will need to provide a copy of your passport and your flight details.

Business Travel

If you are travelling for business then have your company send your items ahead of time to save on excess baggage fees at the airport. With Sherpr, you can send more personal items vs airlines at a weight up to 30kg with no additional fees.

Sports Vacation

If you are travelling to Czech Republic for pleasure or work then you may want to send your sports equipment ahead of time. With Sherpr, we can provide you with boxes made specifically for bikes and golf clubs, ensuring they travel safely in transit.

COVID Care Packages

In need of sending a care package to a loved one? You can send packages of any size around the world with Sherpr, simply get a quote by selecting 'Get Quote' below.
Packing Considerations
Follow our guide and recommendations on how to pack your items for safe shipping


Luggage
Pack your belongings in a hard or soft suitcase, but please make sure all the straps are tucked in, taped down, or taken off. For this reason, we do not accept rucksacks and holdalls. It is better to opt for a sturdy suitcase, rather than lightweight, and we do not recommend shipping designer luggage.
Place your labels in a plastic sleeve and attach it securely to the suitcases with cable ties. This will prevent the labels falling off and the bags being lost. Do not lock your suitcase when closing it, as customs and/or the courier may need to verify the contents of your items.


Boxes
We recommend shipping in a double walled box or higher. Within the boxes, we recommend packaging up individual fragile items with some form of cushioning, like bubble wrap. Ideally, spread your heavy items out between boxes rather than packing a whole box of heavy items. Include a spare copy of your label in the box for verification purposes.